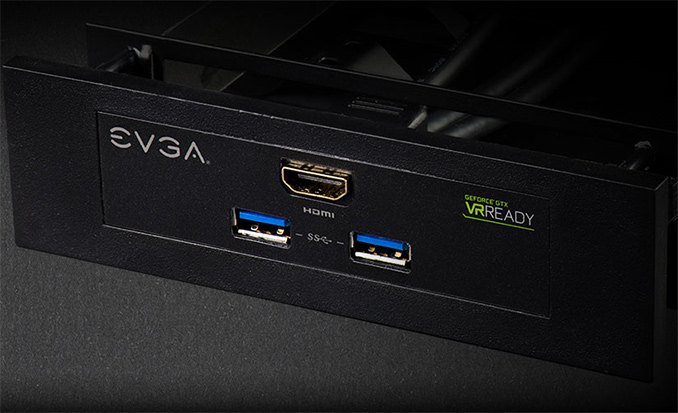 EVGA this week began to sell their GeForce GTX 980 Ti VR Edition video cards, a new lineup tailored for those who plan to use a virtual reality headset. The graphics boards are equipped with an internal HDMI port and a special adapter for 5.25-inch bay that simplifies plugging VR headsets to PCs.
The family of EVGA's VR Edition graphics cards currently includes two models, both of which are modifications of EVGA's existing GTX 980 Ti card designs. The first VR Edition card is the EVGA GeForce GTX 980 Ti VR Edition Gaming ACX 2.0+ (06G-P4-3996), which uses the company's own ACX 2.0+ cooler featuring 8-mm copper heatpipes, aluminum radiators, two fans and a memory/MOSFET cooling plate, while the second is the EVGA GeForce GTX 980 Ti VR Edition Gaming (06G-P4-3998), which uses NVIDIA's reference cooler for high-end boards. As these are GTX 980 Ti cards, both cards are based on the GM200 GPU with 2816 stream processors, 176 texture units, 96 ROPs as well as a 384-bit memory bus. The GPUs are clocked at 1000 MHz/1076 MHz (base/boost), whereas the attaced 6 GB of GDDR5 memory is clocked at 7 Gbps.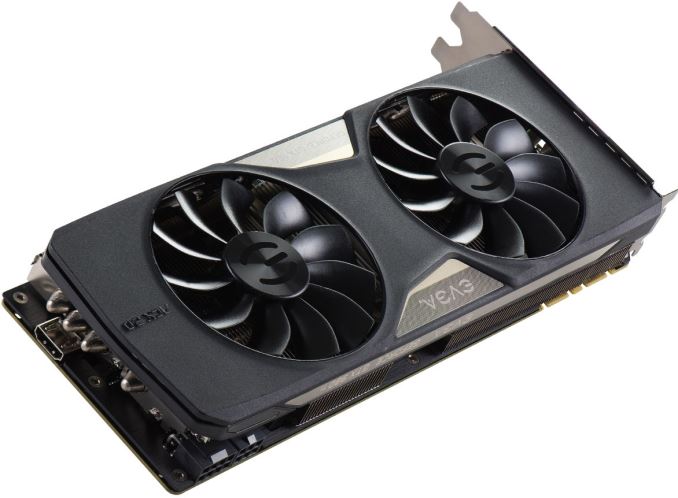 A brief examination of the pictures provided on EVGA's website indicates that both VR Edition graphics cards are using PCBs that resemble NVIDIA's reference designs for the GeForce GTX 980 Ti/Titan X (8pin + 6pin power inputs), but they feature an important addition. The adapters have an internal HDMI 2.0 port that connects to a special adapter for 5.25-inch bay that has an HDMI output as well as two USB 3.0 connectors. The adapter is designed to connect the Oculus Rift, the HTC Vive or any other VR headset to a PC without using ports on the backside of the computer, which makes the process considerably more comfortable.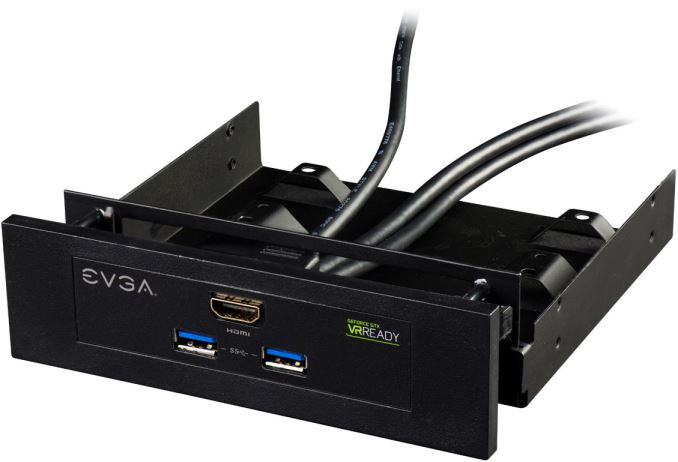 EVGA's product literature indicates that they're primarily focused on first-time buyers - those who will be building or upgrading systems ahead of the spring VR headset launches - as these headsets will be launching some time before any 16nm high-end GPUs. That said, I wouldn't be surprised if the VR Edition cards also proved popular with gamers who already have a PC powered by the GeForce GTX 980 Ti and are looking forward to build a multi-GPU system to play VR games, as VR SLI scaling is looking optimisitc thanks to the ability to forgo AFR and assign a GPU to each eye.
From a design perspective, routing HDMI port to the backside of the card should be relatively easy. EVGA hasn't released any board shots, but they likely only had to slightly modify voltage regulating module of their GeForce GTX 980 Ti boards without any significant changes to its design. Consequently I wouldn't be surrprised if other makers of video cards do something similar later on - the idea seems rather obvious in hindsight - though for the moment EVGA is the first and only game in town. Perhaps, if VR gaming takes off in the next year or two, AMD and NVIDIA could add internal graphics ports to their reference designs.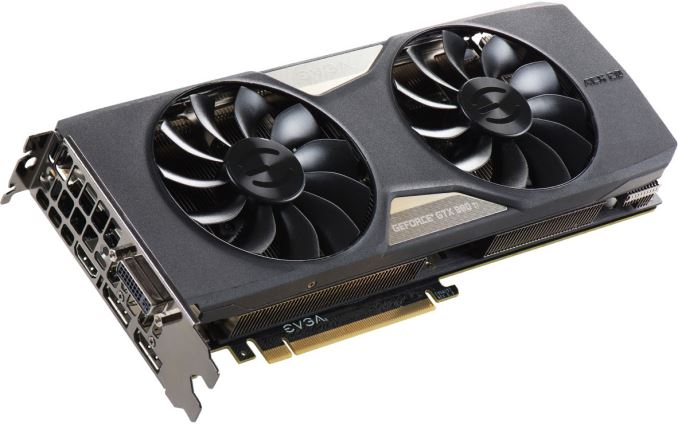 Both EVGA GeForce GTX 980 Ti VR Edition graphics cards are available now for $699, which comes at around a $70 premium over their normal reference-clocked GeForce GTX 980 Ti boards (usually $620 - $630). As it appears, VR gamers will have to pay a extra for the VR adapter for 5.25" bays. However, given the additional comfort, it may well worth the investment, especially for those who plan on frequently plugging and unplugging VR headsets (or for that matter even tradtional HDMI displays).
Source: EVGA