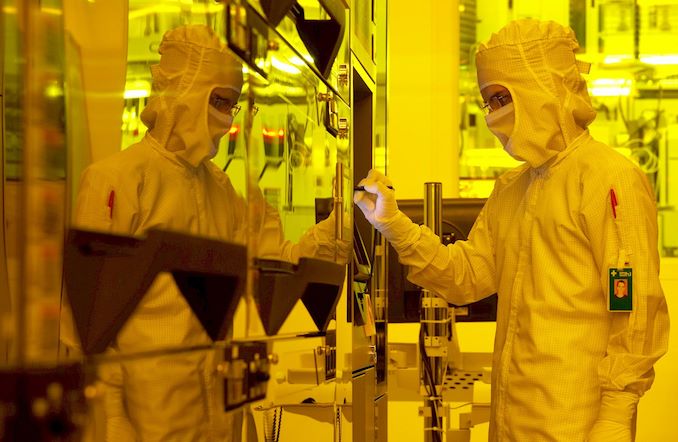 GlobalFoundries and ON Semiconductor on Monday signed a definitive agreement for the latter to buy GlobalFoundries' 300-mm fab in East Fishkill, New York. In addition to the production facility, ON Semiconductor will get a team of experienced engineers from GlobalFoundries as well as a technology transfer, development, and license agreements.
The total consideration for the Fab 10 takeover is $430 million. GlobalFoundries received $100 million today upon the signing of the agreement, whereas $330 million will be paid at the end of 2022 when ON Semiconductor will gain full operational control of the fab. Employees of the facility will also join ON Semiconductor. Meanwhile, ON will start using the fab's services in 2020. Such a long transition period is not unusual for the industry, as in this case it will allow GlobalFoundries to finish filling orders from its current customers.
GlobalFoundries first received Fab 10 as part of its acquisition of IBM's microelectronics assets in 2015. The fab is used to process 300-mm wafers using various technologies, including 45nm and 65 nm technology nodes (as well as their 40 nm and 55 nm versions). Under the terms of the agreement, these technologies will be licensed to ON Semiconductor and will be the basis for the latter's upcoming process technologies.
At present ON Semiconductor uses fabs that process 200-mm wafers, so the engineers from GlobalFoundries will help the company to transit it process technologies from 200-mm to 300-mm wafers.
Overall this is the latest move by GlobalFoundries to slim down the company as it pivots towards producing with more specialized process nodes. After Thomas Caulfield became CEO of GlobalFoundries last March, the company ceased development of bleeding-edge manufacturing technologies. Then the company started to consolidate its production capacities, selling one of its 200-mm fabs in Singapore (Fab 3E) to Vanguard as part of exiting MEMS business.
For its Fab 3E as well as Fab 10, GlobalFoundries will get $666 million in total (with $336 million in 2019). The company will use the proceedings to fund its specialized production technologies.
"ON Semiconductor is an ideal partner for GlobalFoundries and this agreement is a transformative step in our journey to build GlobalFoundries into the world's leading specialty foundry," said Tom Caulfield, CEO at GlobalFoundries. "This partnership enables GlobalFoundries to further optimize our assets globally and intensify our investments in the differentiated technologies that fuel our growth while securing a long-term future for the Fab 10 facility and our employees."
Related Reading:
Source: GlobalFoundries