Package Contents and Power Rating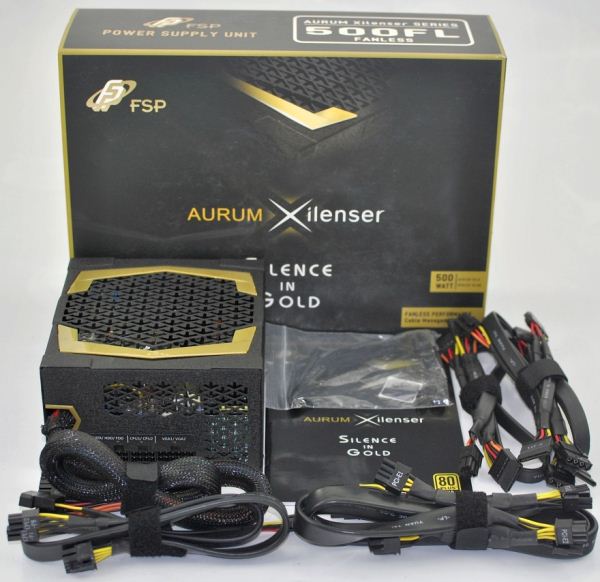 FSP offers a few extras in the package. Besides the common 10A power cable and four screws, you get a sticker with an FSP logo, a short user manual, some cable ties, and all the modular cables. Features include the flat modular cables, 80 Plus Gold certification ("ultra high efficiency"), and those arrow-shaped ventilation holes. In addition FSP implemented all important safety functions. Of course the PSU is ErP-Ready.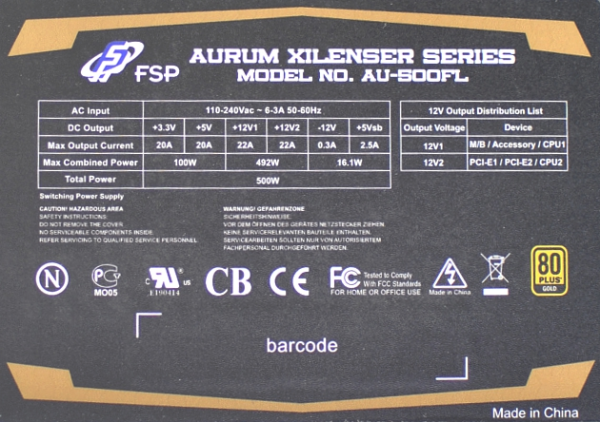 Rated at up to 492W, the two +12V rails can deliver nearly the full output power of this PSU. +3.3V and +5V are rated at a maximum capacity of 20A each, with a combined output of just 100W. Like most modern high-efficiency power supplies, FSP has DC-to-DC converters inside to improve voltage regulation. This is one reason for the high power rating on +12V.