Cold Test Results
For the testing of PSUs, we are using high precision electronic loads with a maximum power draw of 2700 Watts, a Rigol DS5042M 40 MHz oscilloscope, an Extech 380803 power analyzer, two high precision UNI-T UT-325 digital thermometers, an Extech HD600 SPL meter, a self-designed hotbox and various other bits and parts. For a thorough explanation of our testing methodology and more details on our equipment, please refer to our How We Test PSUs - 2014 Pipeline post.
Since this power supply is fanless, we are going to have two fewer graphs in this review. The first one is the noise chart, as this product has no moving parts and thus does not generate any noise, and the second one is the air temperature chart, as this method cannot be accurately applied if there is no forced airflow.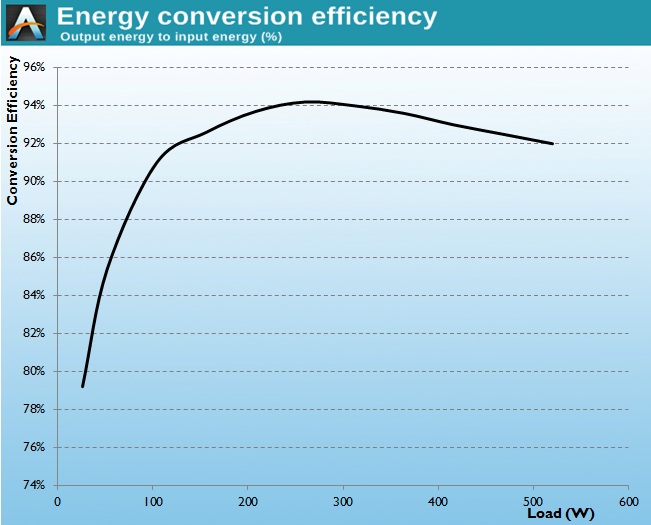 The electrical performance of the Nightjar NJ520 is excellent, which was to be expected from a Seasonic design. At room temperature, the Nightjar NJ520 easily meets the 80Plus Platinum certification and displays an average energy conversion efficiency within the nominal load range (20% to 100%) of 93.0%. Loads lower than 50 Watts however have a significant impact on the efficiency, which drops below 80%. This does not affect the 80Plus certification, which takes into account only the 20% to 100% nominal capacity range.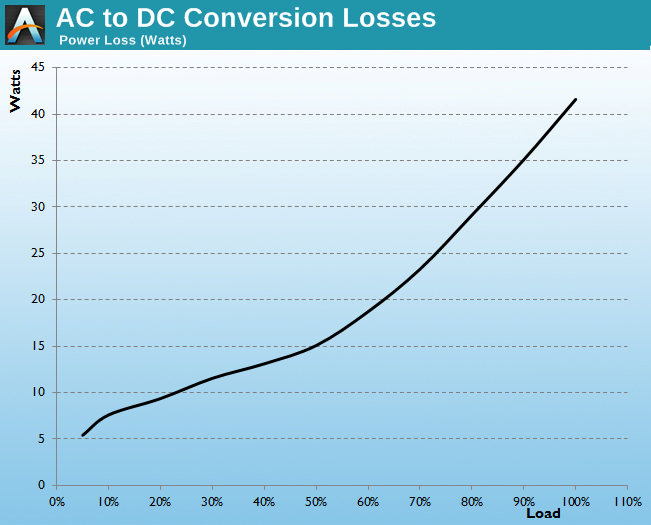 Even though it is a very efficient model, the Nightjar NJ520 remains surprisingly cool for a passive power supply, with the temperature of the primary and secondary heatsinks reaching up to 56.4 °C and 57.0 °C respectively. Although these figures are relatively high for a 520 Watt model in room temperature, the Nightjar has no forced cooling and therefore it is perfectly natural for it to be warmer than typical units.