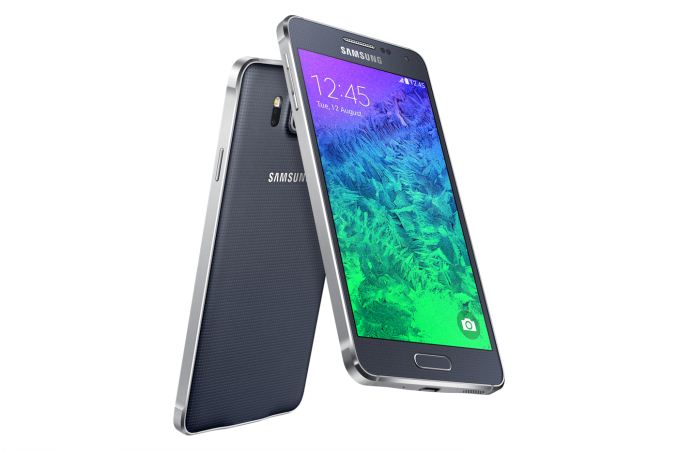 Samsung today announces the new Galaxy Alpha, a mid-range "premium" built device that creates a new range in Samsung's lineup. The Alpha totes a 4.7" 1280x720 AMOLED screen, coming with either a yet unnanounced Exynos 5430 SoC with 4 A15 cores running at 1.8GHz and 4 A7 cores running at 1.3GHz and a Mali T628MP6 GPU for the international market, or with a Snapdragon 801 SoC for select markets such as the US. Both versions come with 2GB of memory on board.
A new 12MP rear sensor and a 2.1MP front camera can be found.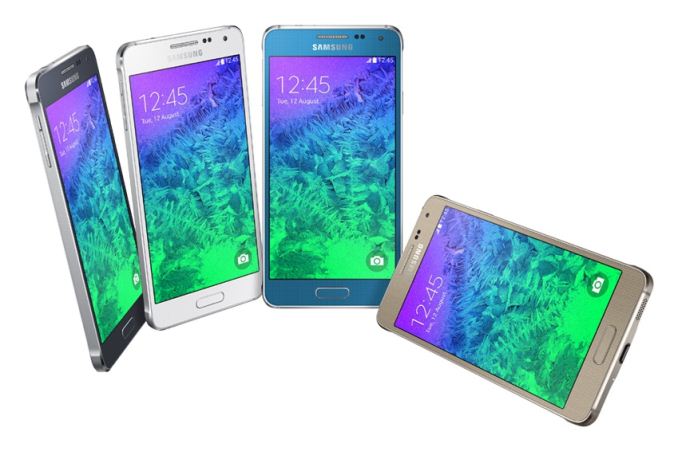 The device comes in a new aluminium frame, marking this as a change in build material from Samsung's usual plastic. The phone is extremely thin at only 6.7mm and weighing a lightweight 115g. The footprint of 132.4 x 65.5mm matches the 4.7" screen format of the phone. The back cover is removable and sports a 1860mAh replaceable battery. Strangely, Samsung omitted a microSD card slot in this device which comes at a standard 32GB of internal storage space. We find the same fingerprint and heatbeat sensor as on the S5, however it lacks the waterproofing of the former. It's shipping with Android 4.4.4 KitKat version with the same TouchWiz iteration as the S5.
More interestingly the international version of the device should sport LTE-A category 6 with help of an Intel XMM7260 modem. This would be the first device announced with Intel's new LTE modem and mark a break from Qualcomm's dominance in the sector.
The Alpha is an intriguing device that apparently to wants to fill in a gap in Samsung's lineup which has seen device size go up with each iteration of the S-series. The 720p screen, its slimness and design seems to target directly the iPhone instead of other high-end Android handsets, pricing should also end up in the higher end.
Source: SamsungTomorrow