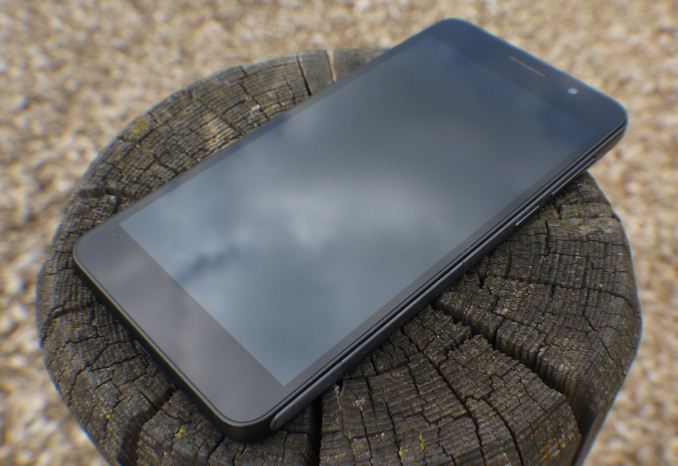 While Huawei's flagship banner was traditionally carried by its Ascend P-series, the P7 didn't ship with a high end SoC that was able to compete with other devices in the same category. With the Honor 6, Huawei takes a departure from its usual lineup and introduces their first big.LITTLE and high-performance SoC, the HiSilicon Kirin 920, which will be a key area of examination.
The Honor 6 sports the same 5" form factor as its cousin the Ascend P7, but with different build materials and design. We take a in-depth look into how this new player competes in terms of performance and power consumption.
Hardware
Huawei Honor 6 Specifications
SoC
HiSilicon "Kirin 920" Hi3630
(4x A7 @ 1.3GHz & 4x A15 @ 1.7GHz,
Mali T628MP4 @ 600MHz)
RAM/NAND

3 GB LPDDR3-1600, 16/32GB NAND + microSD

Display
5" 1920x1080 JDI In-cell
Network
HiSilicon Balong LTE Cat. 6 300Mbps CA modem
(SoC integrated)
Dimensions

139.6 x 69.7 x 7.5mm, 130 grams

Camera
13MP Sony BSI sensor, F2.0 aperture, ISP 5-piece lens
5MP front camera
Battery

3000 mAh (11.4 Wh) rated
3100 mAh (11.8Wh) typical
3.8V battery chemistry

OS
Android 4.4.2 "EmotionUI 2.3"
3.10.33 Linux Kernel
Connectivity
802.11a/b/g/n Wifi + BT 4.0, USB2.0, GPS/GLONASS,
FM radio
SIM Size
MicroSIM
Price
$389.90
We start by taking a look at the design which is quite modest. The front face is minimalistic and sports few features that would make it possible to distinguish what phone it is. The lack of Huawei's logo on the front is intriguing as it doesn't appear on the back either. In fact, there is no way to tell that this is a Huawei phone at all as their name is nowhere to be found, with only the "Honor" logo adorning the top-middle on the back of the phone. I see this as a plus, as it contrasts with other phones that have manufacturer logos on both sides of the phone. However, I see how this could lead to confusion amongst average consumers that wouldn't recognize a phone by its design.
The general design reminds me of Sony's original Xperia Z, as both feature glossy back-panels and shiny plastic rims that contrast with the rest of the phone. This also comes with the same disadvantages that we saw on Sony's devices; the back is very fingerprint prone and slippery. The device comes with an oleophobic layer which makes it easy to wipe off the smudges, but once that eventually wears off after several months of use, I'm not keen on having to deal with this problem. It's worth mentioning that the back panel is neither glass nor scratch resistant and is easily damaged. I've already managed to inadvertedly mark this unit with some small scratches in daily use. Because the device's back is perfectly flat and has no protruding parts, I caught the device more than once sliding away from where I put it if it wasn't on a perfectly even or grippy surface. The side bezels also are extremely slippery - during normal use I found this impractical as it reduces the my grip on the device. I don't see why they couldn't have stuck with the matte plastic finish that is found only on the bottom of the device and used that for all sides.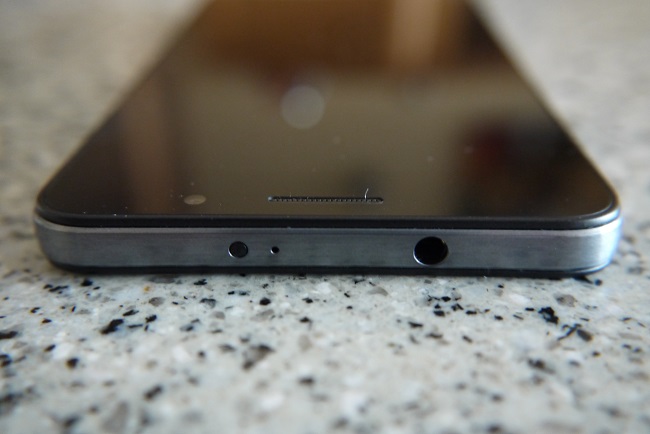 In terms of external features, we have a standard microUSB 2.0 socket at the bottom of the device, power and volume rocker on the right hand edge in a comfortable position, and at the top a 3.5mm headphone jack and IR blaster. We find dual-microphones at the top and bottom. Because the back cover is non-removable (and thus making the battery non-replaceable), the microSIM and microSD card slots are tucked away under a panel on the bottom right side of the phone. I found the panel to be relatively sturdy and snug when closed, so it's not noticeable unless you look for it. The power and volume rocker buttons are clicky and sturdy, no complaints there.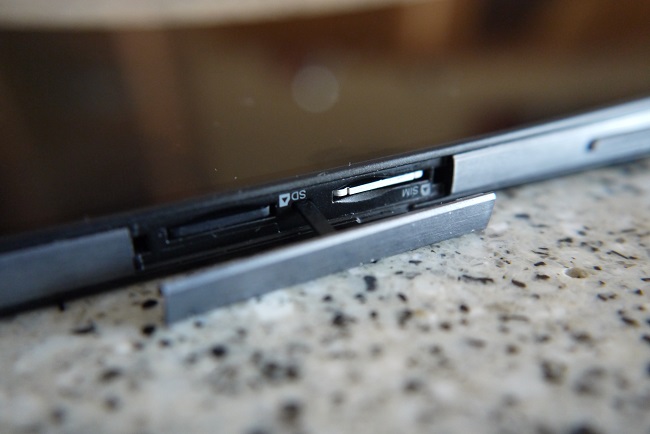 On the back we find the camera lens on the top right of the phone, similar to iPhones and Sony's devices. As mentioned earlier, the piece doesn't protrude and seems to be well-protected from scratches. Next to it is a dual-LED flash setup, however it's just two identical LEDs working in tandem. Nevertheless, I was fairly impressed with the brightness, wide and even spread of light they were able to output. It's definitely the brightest torchlight I've found to discover on a smartphone.
The Honor 6 comes in 4 variations: the TDD-LTE model which has incompatible frequencies to operate in the western markets beyond basic 2G connectivity (H60-L01), and the FDD-LTE model which does feature compatible bands, and also comes with dual-SIM capabilities (H60-L02). The two basic 16GB network versions come in 32GB variants (H60-L11 for TDD, H60-L12 for FDD). The TDD version is aimed at the Chinese market, and will be the version we're reviewing as that is the unit Huawei has sent us. Unfortunately, this means we are unable to properly review the connectivity of the phone.
The launch price resides at $389.90 and undercuts most other flagships, a factor that should be definitely considered when evaluating the device.
Next, let's take a look at what Huawei offers in terms of software.