Burn Tests DVD+R DL Media
Sony bundled some Mitsubishi DVD+R9 media with which to test the drive. We pulled the information below from DVDInfo Pro.
The ugly 2.4X write descriptor shows up. So far as we can tell, here is one of the first published screen grabs of a DVD+R9 burn. Enjoy.
Sure, it isn't the most interesting burn that we have ever seen, but it is surprisingly stable.
Notice, however, that this 7.96GB burn took 45.23 minutes! Burning two 4.38GB discs takes less than 15 minutes.
Here is the read test on the same disc with the same drive. We did not have many problems.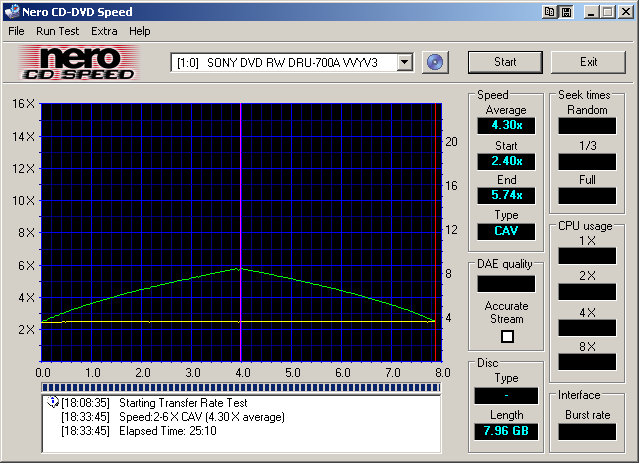 Click to enlarge.