Battlefield 1 (DX11)
Battlefield 1 returns from the 2017 benchmark suite, the 2017 benchmark suite with a bang as DICE brought gamers the long-awaited AAA World War 1 shooter a little over a year ago. With detailed maps, environmental effects, and pacy combat, Battlefield 1 provides a generally well-optimized yet demanding graphics workload. The next Battlefield game from DICE, Battlefield V, completes the nostalgia circuit with a return to World War 2, but more importantly for us, is one of the flagship titles for GeForce RTX real time ray tracing.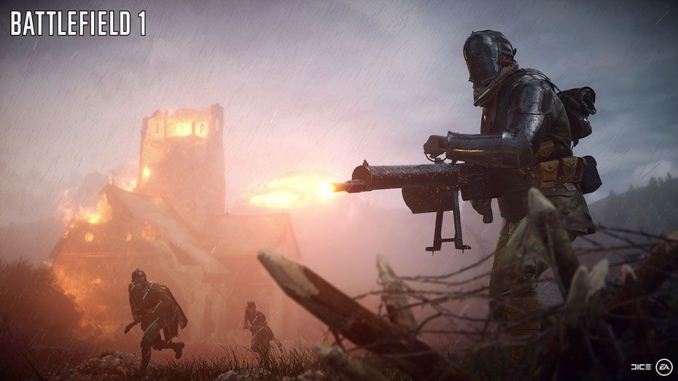 We use the Ultra preset is used with no alterations. As these benchmarks are from single player mode, our rule of thumb with multiplayer performance still applies: multiplayer framerates generally dip to half our single player framerates. Battlefield 1 also supports HDR (HDR10, Dolby Vision).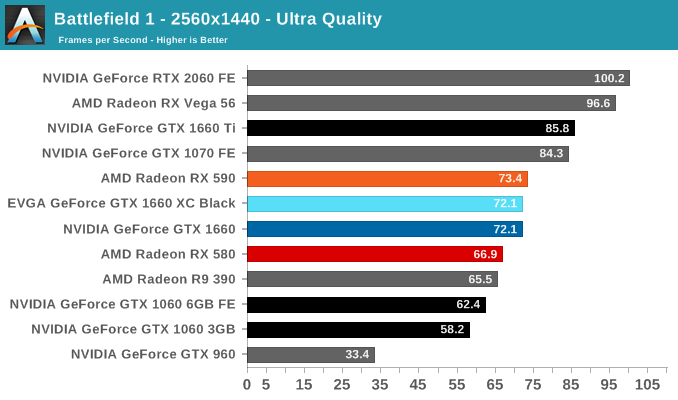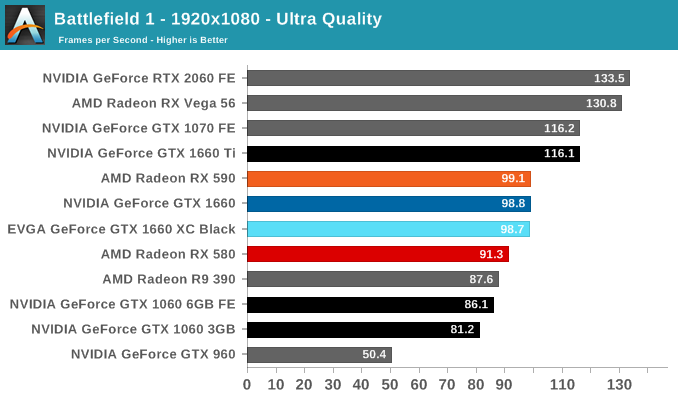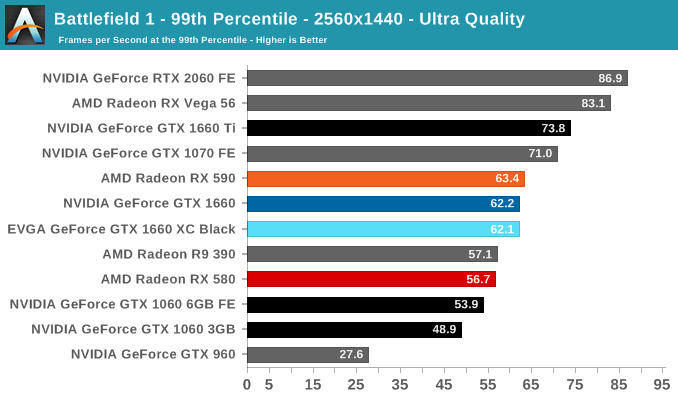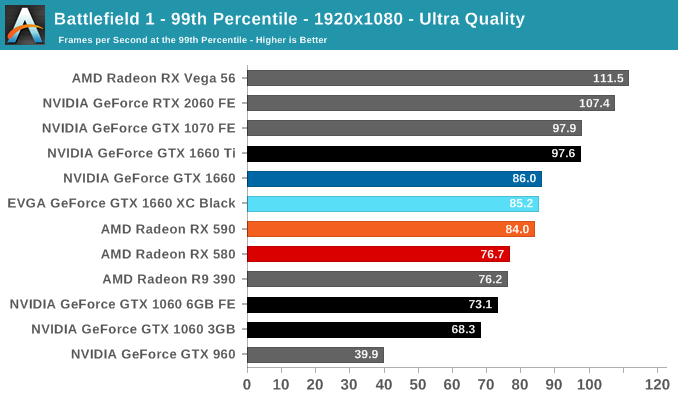 As a mainstream card, the GTX 1660 is aiming at the area between RX 580/590 and GTX 1660 Ti, and that's exactly where it lines up in Battlefield 1. In fact, it's also the only game this suite that the RX 590 can make a claim to have a slight lead, albeit at 1440p. Ideally, given the original $279 MSRP of the RX 590, this is the level of performance the GTX 1660 wants to meet, where it undercuts the RX 590 and beats out the RX 580 for a competitive price.
And unsurprisingly, the mild +10W TDP of the EVGA XC Black makes an equally mild difference, just like last time.