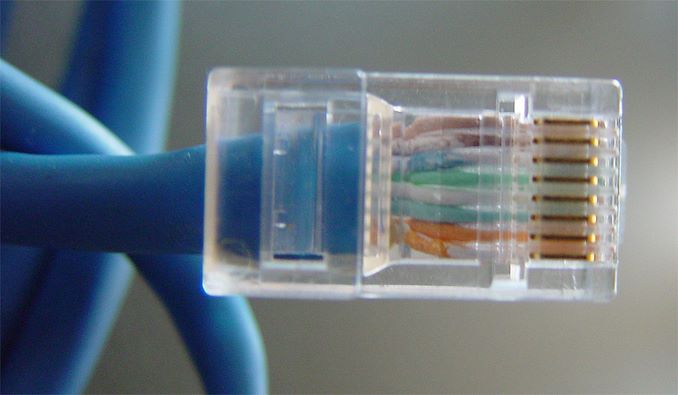 One of the parts that was quietly mentioned in yesterday's Cascade Lake X-Series processor launch was support for new Ethernet controllers. Specifically it mentioned Intel's i225 Ethernet controller range, which are rated for 2.5 GbE networking speed. This is news to us – up until this point, Intel has been relatively quiet on its 'multi-gigabit' Ethernet strategy (2.5GbE and 5GbE) and other companies have taken the lead.
Intel's RJ-45 networking strategy for the last decade has been pretty simple: 1 GbE controllers everywhere, and 10 GbE controllers for enterprise, and some nice margin on the enterprise stuff. The only major update in the 10 GbE strategy in the last few years has been the upgrade from the X540 line to the X550, which moved the PCIe interface from PCIe 2.0 to PCIe 3.0. While other companies have been experimenting with multi-gigabit Ethernet solutions, Intel has been rather quiet.
The market leader in 2.5 GbE and 5 GbE controllers so far has been Aquantia, with their AQC107 and AQC108 chips (plus derivatives). Aquantia was acquired by Marvell earlier this year, and we expect those product lines to be rolled up into Marvell's naming schemes. Aquantia has had good success with multi-gigabit Ethernet for backhaul connections and automotive, so it will be interesting to see if Marvell will keep the retail channel alive. Aquantia has been the market leader in this space for three years.
The other entrant is Realtek, who released a consumer 2.5 GbE controller earlier this year. This is getting some traction on some consumer motherboards, but is still an outside play – most OEMs are looking at Aquantia's solution for now. We also have Rivet Networks' E3000 solution, announced back at CES 2019.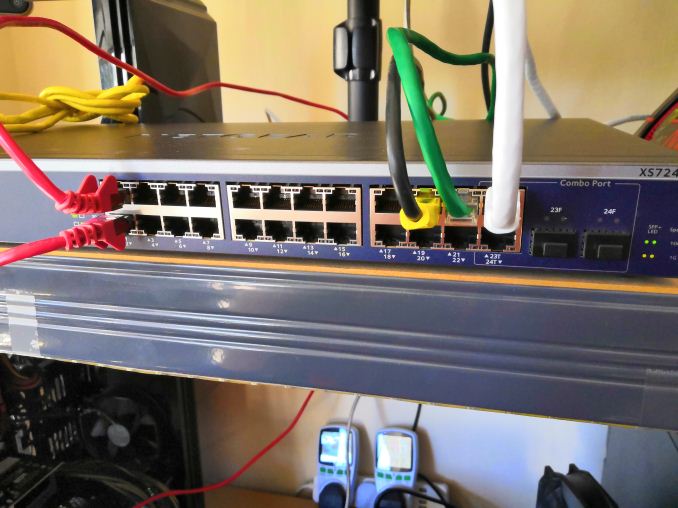 The main barrier to 2.5 GbE and 5.0 GbE adoption has ultimately been the lack of consumer grade multi-port switches. We've seen some devices offer single or dual ports up to 2.5 GbE/5 GbE/10 GbE, but these can't be daisy chained or are limited to the equivalent of peer-to-peer direct connection. Users wanting something bigger, like I did, have to look to the commercial space, such as the XS724EM which more of a multi-user office 24-port switch and costs a pretty penny.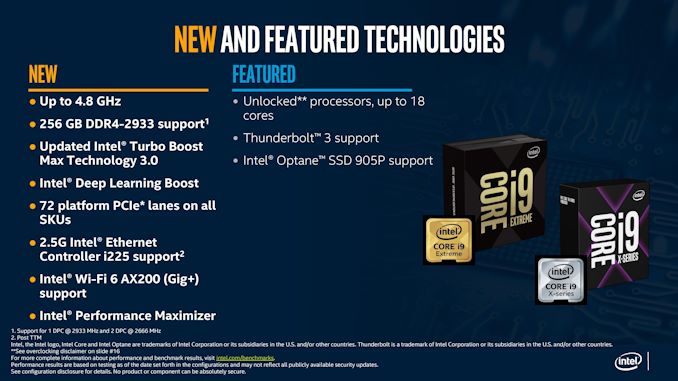 With Intel now set to enter the market with its own 2.5 GbE controller offering, we can hope it means several things. Firstly, that Intel doesn't see this as a threat to their 10 GbE revenues. Second, hopefully switch manufacturers take the same view, and we see more multi-gigabit Ethernet switches for mainstream customers. Thirdly, we hope that they will be widely available for motherboard manufacturers to use. Given concerns about Intel's recent 14nm demand issues, it will be interesting to see at what rate these controllers are manufactured.
When speaking with Intel, we were told that availability of the i225 family for its OEM customers will occur later in Q4, as the company ramps up production. So we're likely to see more of these ports in 2020.
Intel's ARK database has pages for its i225 controller family. At the time of writing, they incorrectly state that the i225 is a 1 GbE controller – we can confirm they are 2.5 GbE controllers.
Related Reading