Hot Test Results
For our power supply testing, we are using high precision electronic loads with a maximum power draw of 2700 Watts, a Rigol DS5042M 40 MHz oscilloscope, an Extech 380803 power analyzer, two high precision UNI-T UT-325 digital thermometers, an Extech HD600 SPL meter, a self-designed hotbox and various other bits and parts. For a thorough explanation of our testing methodology and more details on our equipment, please refer to our How We Test PSUs post.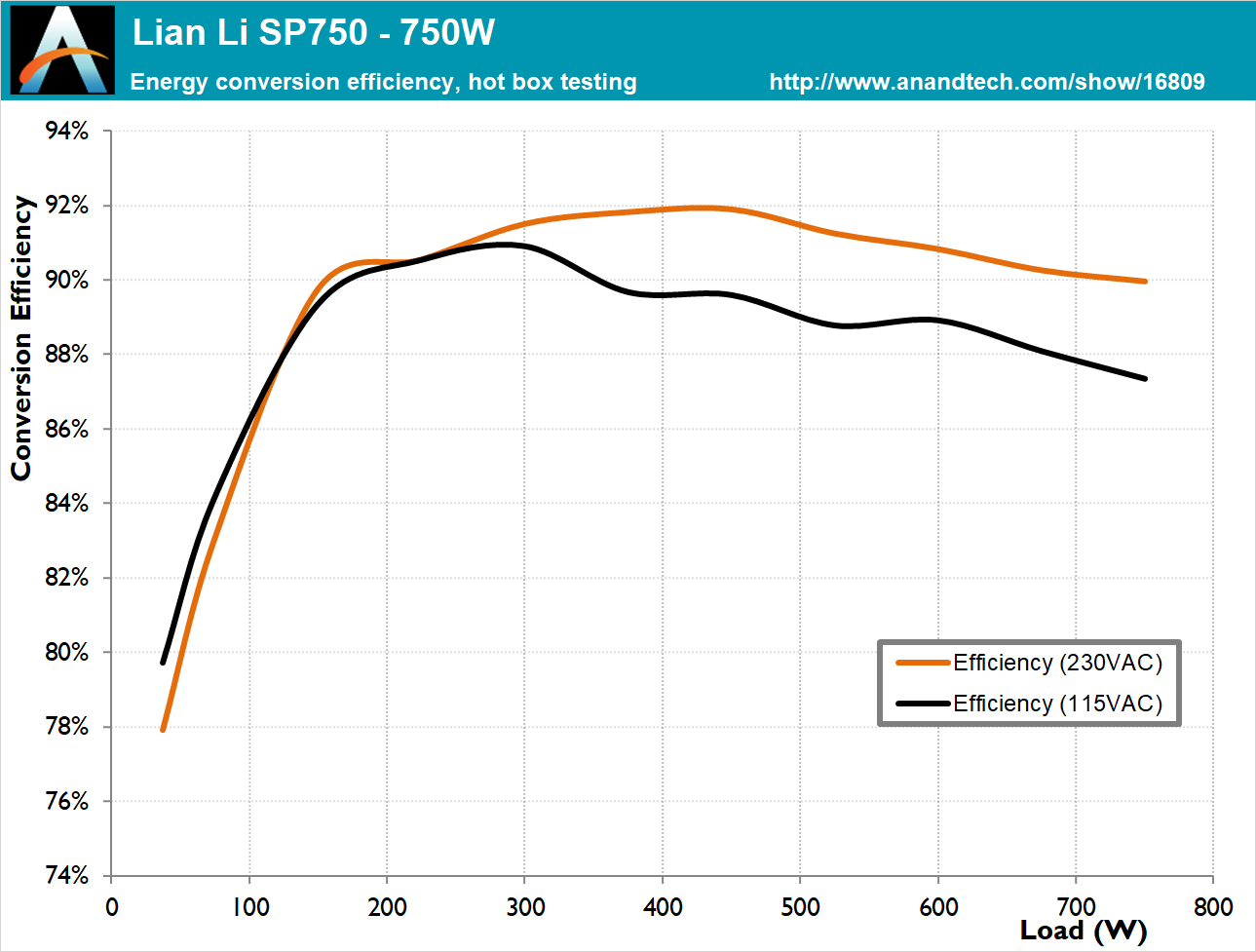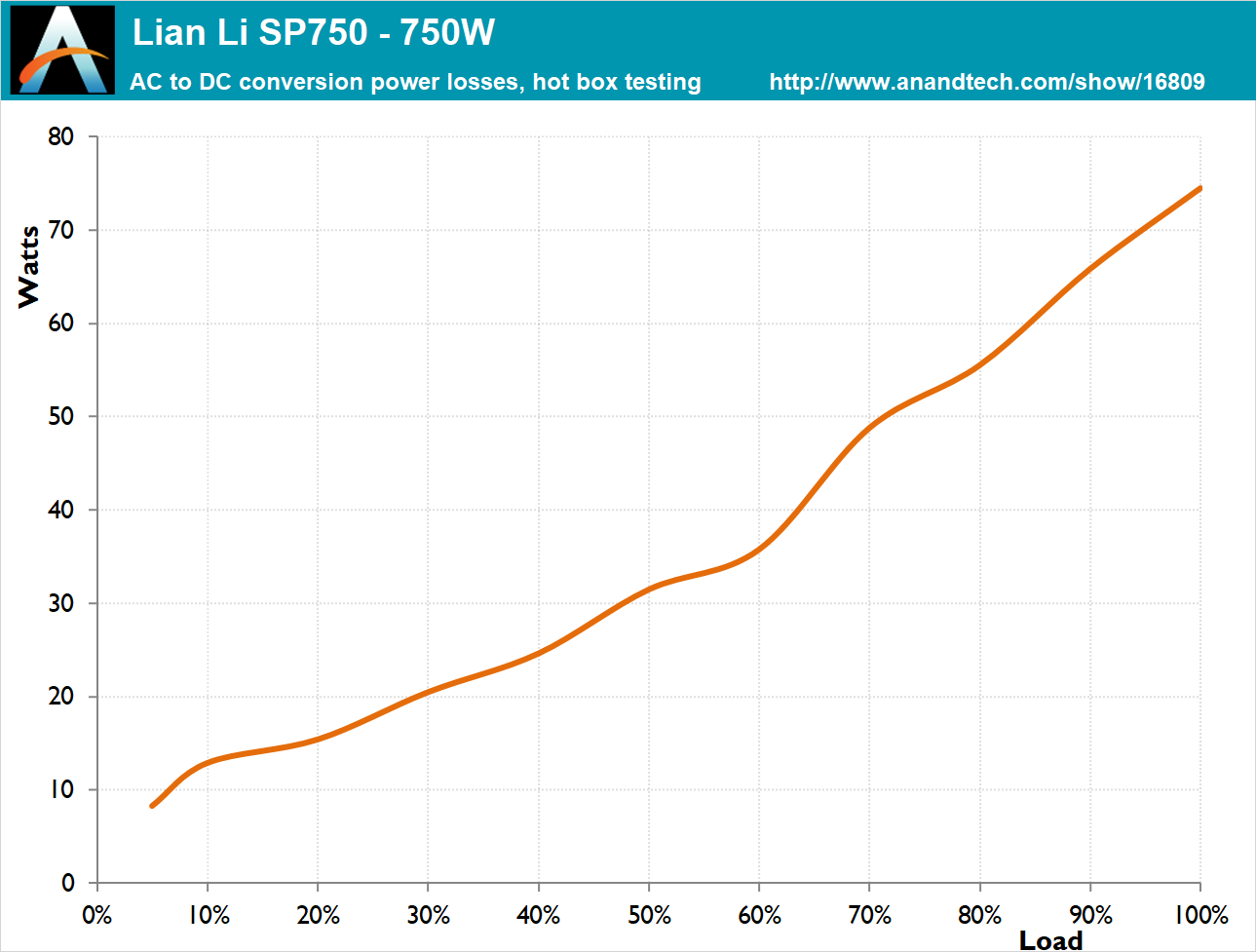 The energy conversion efficiency of the Lian Li SP750 is remarkably stable, dropping an average of just 0.4% with the unit operating inside our hotbox. The degradation is greater at higher loads, naturally, but there are no signs of significant thermal stress.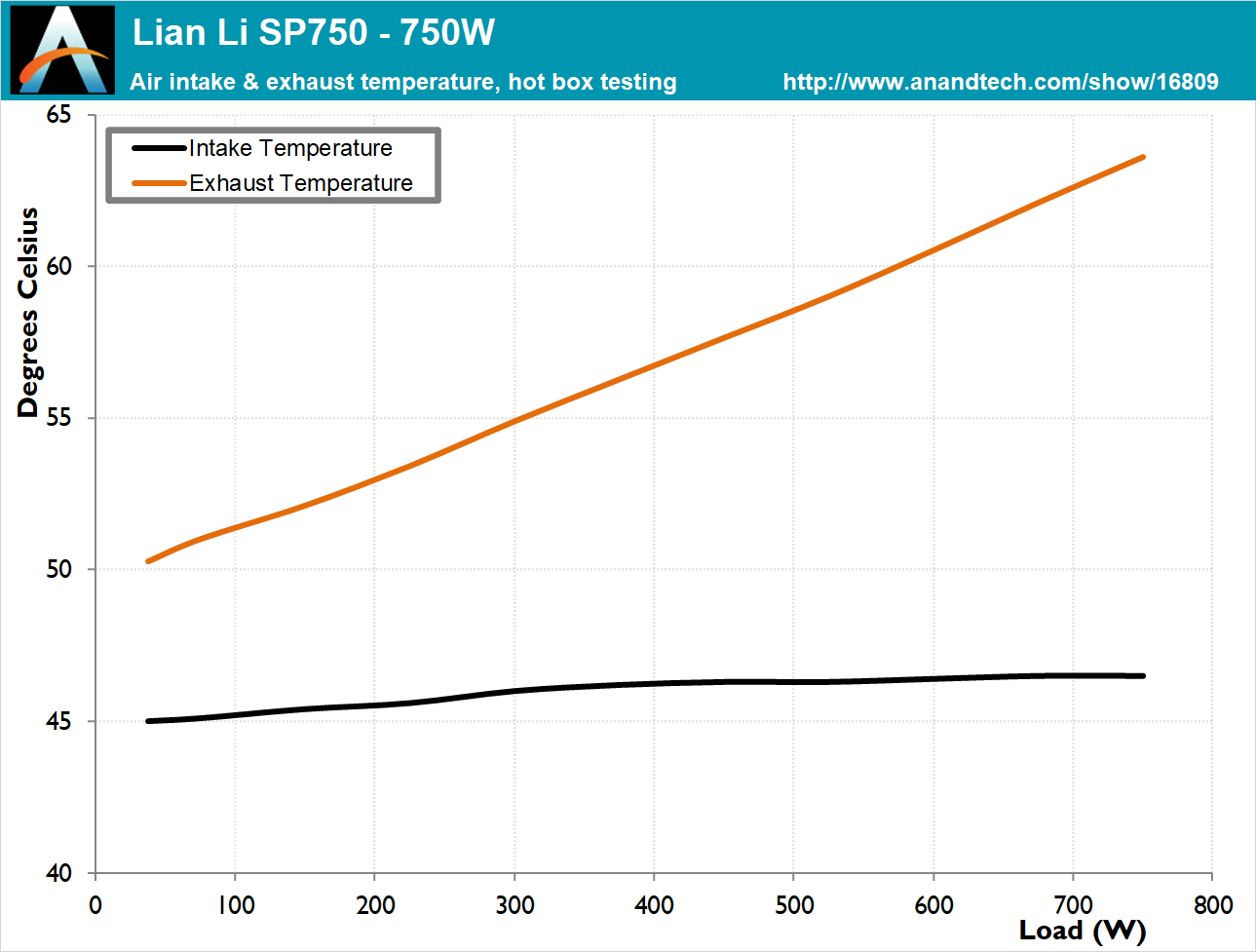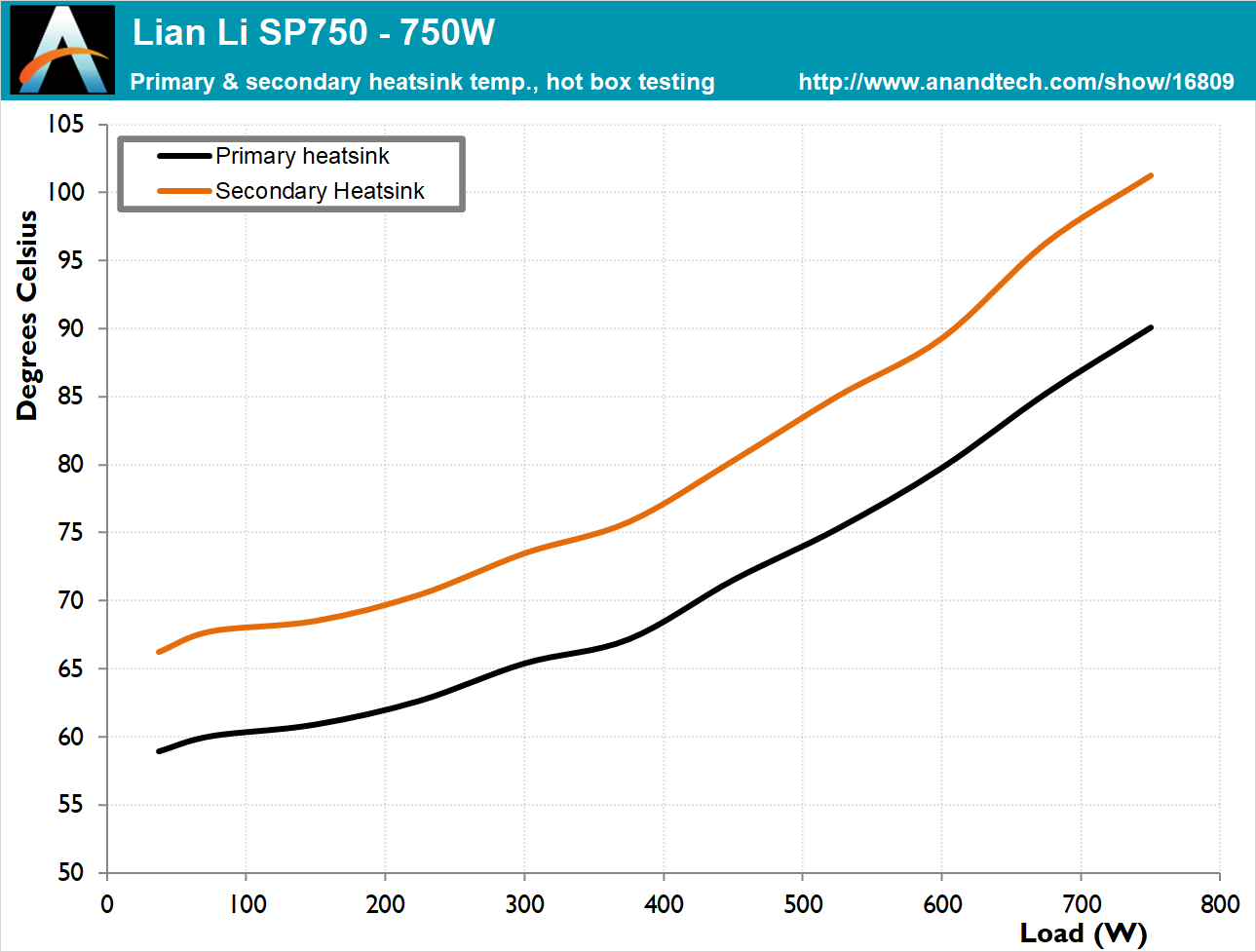 The cooling fan of the Lian Li SP750 starts almost immediately after powering on the PSU into our hotbox, as expected from its thermal control circuitry. Noise levels are tolerable at first but the speed of the fan increases quickly, reaching maximum speed with a load of about 400 Watts. As the fan cannot spin any faster, the internal temperature of the units starts climbing even faster, reaching very uncomfortable temperature figures when the PSU is fully loaded in such an environment. The protective circuits did not shut down the unit and there was no indication of excessive stress to any of its performance indicators, yet we would not recommend allowing the PSU to ever run anywhere near that hot.