The Eee Top was next up, and it adds a new all-in-one device to the Eee Family.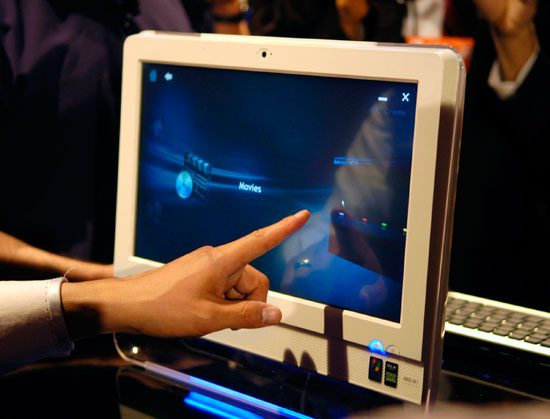 Again, it has a touch sensitive interface, so you end up with something like an Eee iMac. ASUS says the Eee Top will be a useful tool for collaborative learning, with an intuitive interface that's easy to navigate. Central to this is a "touch to communicate" experience, but we will have to wait until we get some real hands-on time with the device before we can say what any of the above actually means in practice. (You gotta love the marketing speak, right?)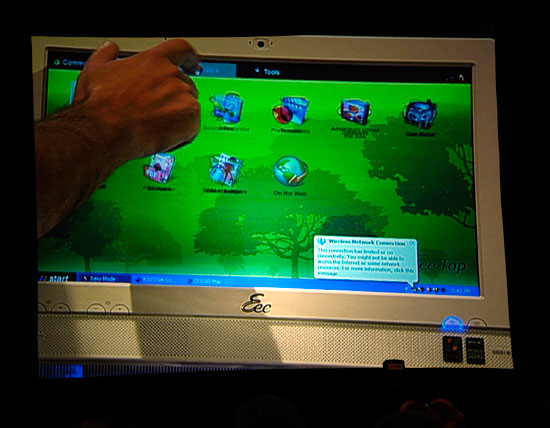 I must admit, the combination of touch and a hopefully affordable Eee Top is pretty desirable. The machine worked like a poor man's HP TouchSmart would, but is good since that's exactly what it'd be.