Notifications
Notifications in webOS are still some of the best in the industry. On the TouchPad however the notification system is a little different. It's still useful, but less elegant and more PC-like.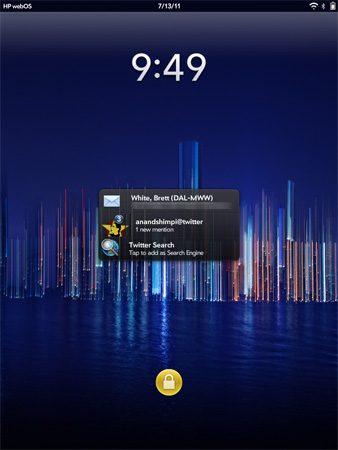 At the lock screen you'll get a list of notifications in the center, similar to what's promised for iOS5. When actually using the device, notifications appear in the upper right corner of the screen.

You can get full text notifications here that collapse down to icons. Tapping on the icons reveal a bit more about the notification and you can swipe to clear the notification as well.

Multiple notifications from the same app can stack and you can swipe through them one by one. Tapping on the app icon in the notification area will launch the associated app.
Notifications on the TouchPad are functional, but they somehow feel less polished than on webOS 1.x and 2.x devices. I think ultimately the way they're implemented on the TouchPad makes the most sense for a tablet, the UI just feels like it could look a little cleaner. Perhaps it's that the notification area just reminds me too much of Windows. Either way notifications on the TouchPad are done at least as well as both iOS and Honeycomb, if not better. Combined with webOS' excellent multitasking UI, I was really more productive on the TouchPad than on any other tablet I've reviewed to date.
Synergy
When webOS was first unleashed on the world its concept of Synergy was relatively unknown among modern smartphones. You got your contacts from your address book and that was that. Synergy changed everything.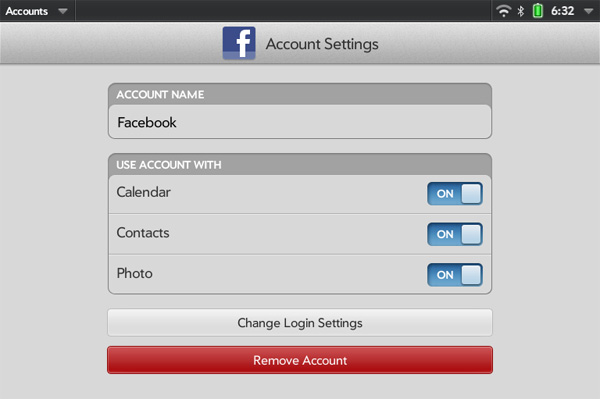 Point webOS at your Facebook, Google, Yahoo, Exchange, Linkedin, Skype and AIM accounts and it'll grab all of your contacts from the various services. The killer feature is what comes next. Based on the name of those contacts it'll combine multiple entries for the same person into a single contact so you don't have duplicate listings throughout your address book. Furthermore, whenever you update your contacts in any of those services the changes propagate down to the TouchPad.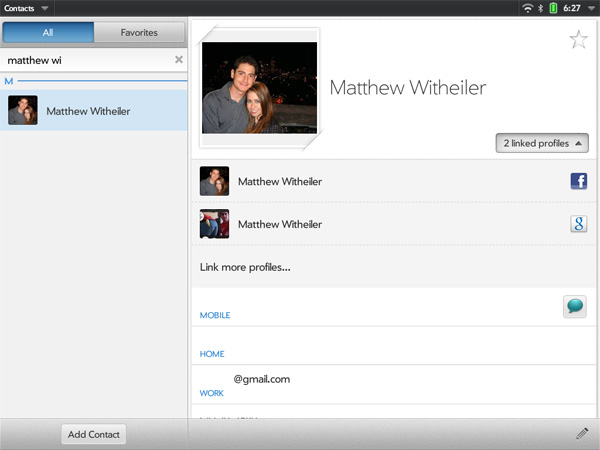 The concept of syncing to get contacts onto your mobile device is dead, what you get instead is a device that constantly updates itself. This is particularly great for services like Facebook where your friends are in charge of updating their own contact information. If one of your Facebook friends has a change of address, that change will eventually make its way down to your TouchPad. No updating necessary.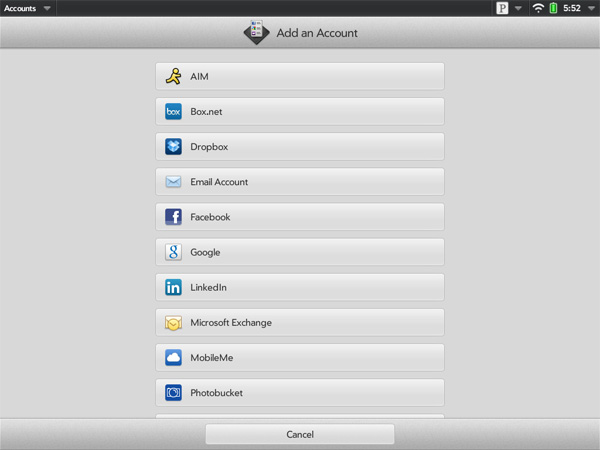 The TouchPad also makes daily backups of some of your data to your free Palm account. While data on the TouchPad itself isn't encrypted, HP insists that your online backups are and they are only accessible via your device - not a website. Also things like passwords and contacts from other services aren't backed up, only the link relationship between contacts.
Remote wipe is possible by logging into your Palm/HP webOS account online that you create when you first set up the TouchPad (or that you created three years ago when you got a Pre).