Silent Cooling Performance
Testing the Thermaltake Water 3.0 kits at their quietest reveals not just how important having a good fan control solution can really be, but also how important it is to pick good fans for your kit. The two 120mm kits do an absolutely horrible job of keeping noise down; they offer strong thermal performance, but the fans are extremely noisy in the process.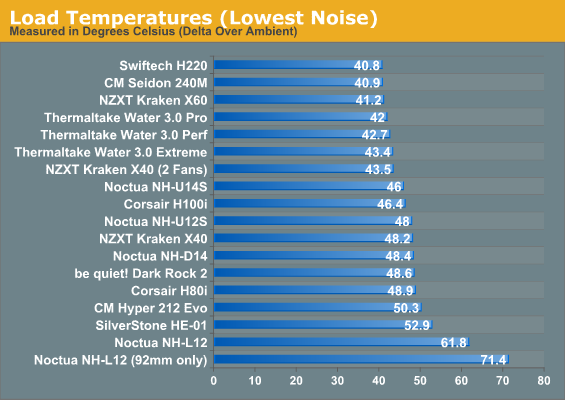 You can see for thermal performance they're near the top of the list, beating all of the air coolers. The problem is that, as you can see below, the air coolers are nowhere near as loud. Noctua's excellent NH-U14S is able to produce performance only 4C warmer at a staggering 14dB lower.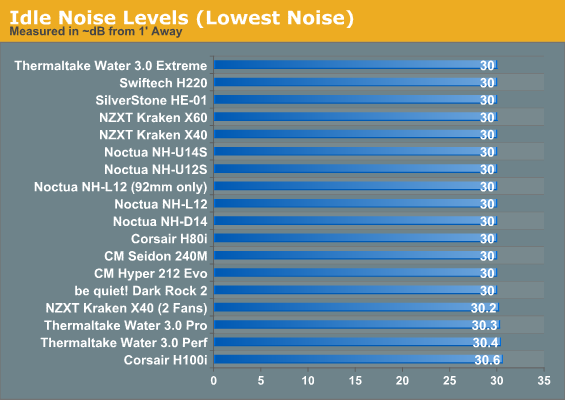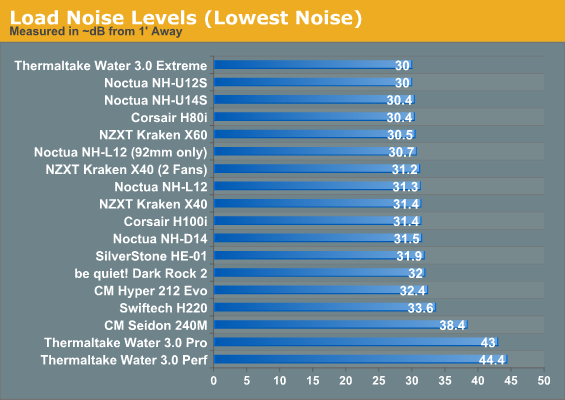 Balance is the name of the game, and our stress test forces the fans to eventually run full tilt. Only the Water 3.0 Extreme and its "Silent" fan control setting is able to keep the noise down. On balance, it looks like the best deal for quiet performance short of the Swiftech H220 or NZXT Kraken X60.
While I'm not a fan of absolute performance and prefer a more balanced approach to thermals and noise, I know my esteemed colleague, the good Dr. Ian Cutress will just run his cooling systems to the hilt to eke out as much performance as possible.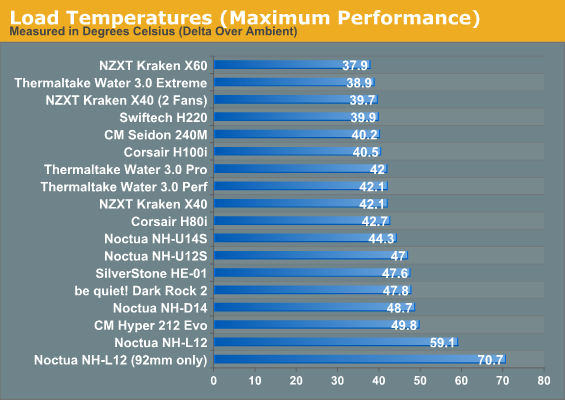 Under those circumstances, the Water 3.0 Extreme comes out looking a lot better. Of the closed loop coolers, it really continues to be between the NZXT Kraken X60 (280mm), Swiftech H220 (240mm), and Water 3.0 Extreme (240mm) for giving the widest latitude of performance and acoustics.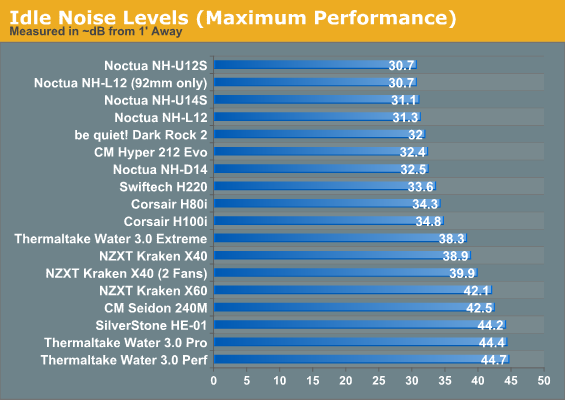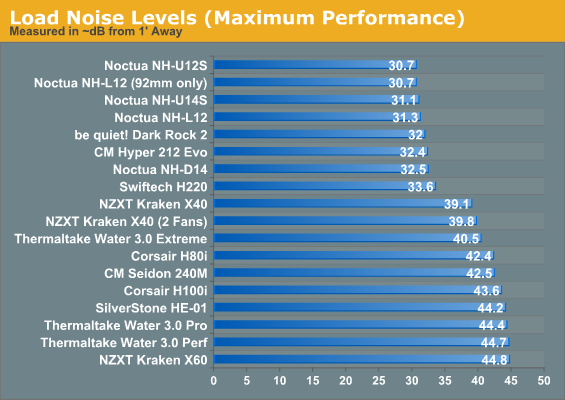 You'll pay dearly for that performance in terms of acoustics, but the 40.5dB of the Water 3.0 Extreme is still nowhere near as nasty as the 120mm Water 3.0 kits get.