Intel's Next Unit of Computing (NUC) was designed to be the starting platform for something smaller. The combination of integrated graphics on mobile CPUs becoming better, SSDs moving to mSATA size, and half-height mini-PCIe cards for WiFi and other connectivity meant that there was potential in having a DIY unit small enough to affix onto the back of a monitor, without people tied down to one particular OEM's deal on storage or memory. While Intel's NUC is out and for sale today at a price point with a small premium over a self-build with a desktop CPU, the 'competition' between OEMs to build their own designs, like in the Ultrabook segment, has been relatively slow. The BRIX is one of the first parts into the ecosystem developed by a manufacturer other than Intel.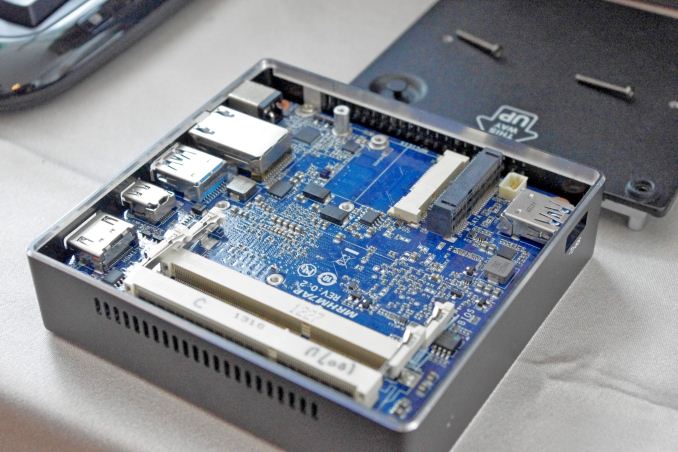 The BRIX (bricks) is actually named after Colin Brix, one of Gigabyte's marketing staff at HQ, who frequently appears in US media video coverage at events like Computex, or showing up with Anand to talk about motherboards. Despite Colin being based in the motherboard section of the company, the BRIX is actually a product design from the server department. I was able to speak to Yann Gerardi from the server team about the BRIX.
The BRIX is a full aluminum chassis designed to be smaller than the NUC, with bundled dual band WiFi but customizable in terms of memory and mSATA. Depending on the CPU the Ivy Bridge BRIX is currently on sale for CAD$320-560.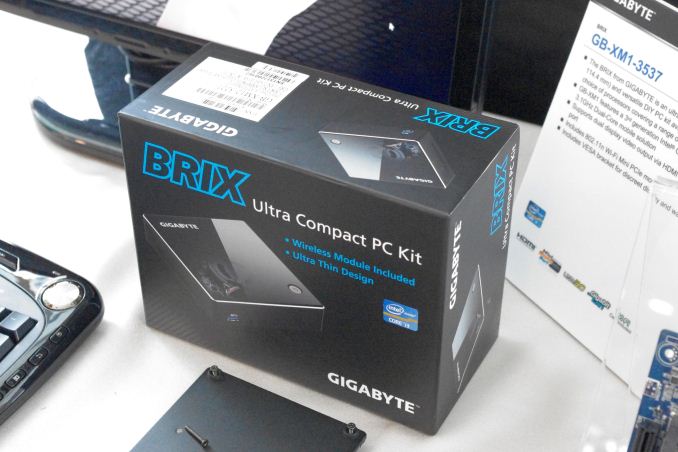 In terms of future revisions of the BRIX, we reported on the Kabini and Haswell models to also be launched later this year.