System and Futuremark Performance
Despite being remarkably slim, the Razer Blade 14-inch is afforded remarkable capacity for performance thanks to its well-designed cooling system. The result is that despite fitting squarely in Intel's ultrabook category, there's a tremendous amount of horsepower on tap. Razer benefits from advances in Intel's Haswell design by employing the 37W Core i7-4702HQ, a quad-core processor which moves the chipset on package. Meanwhile, they can leverage the increased parallelism of an NVIDIA GK106 (as opposed to GK107 in the last generation of Blades) without substantially higher thermals.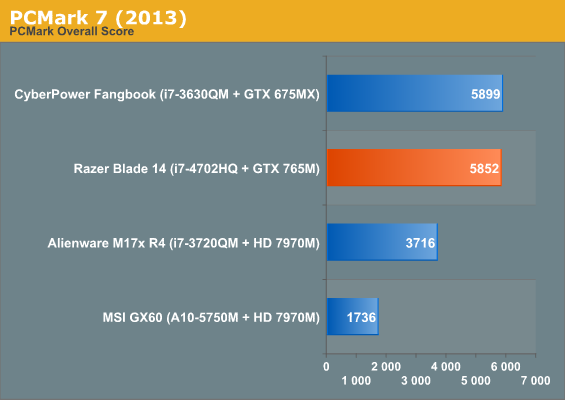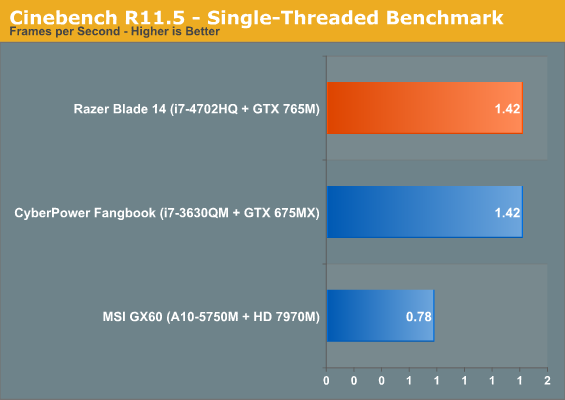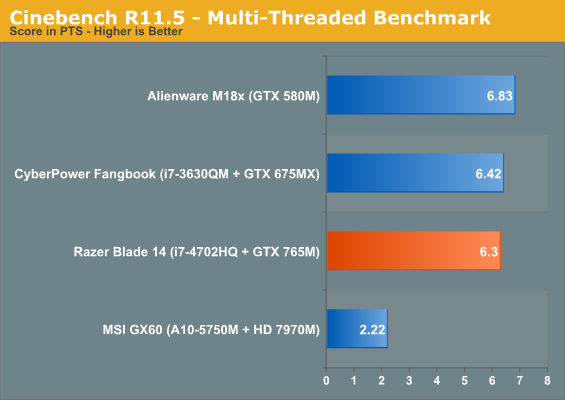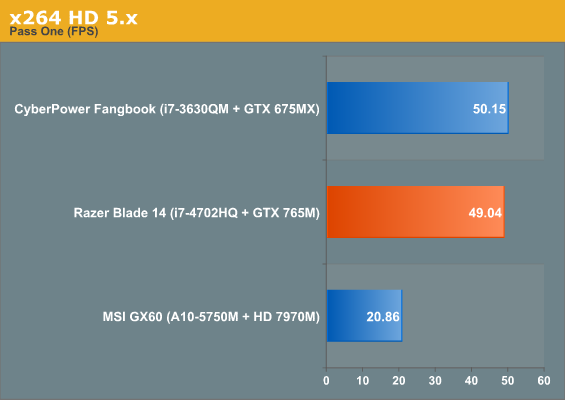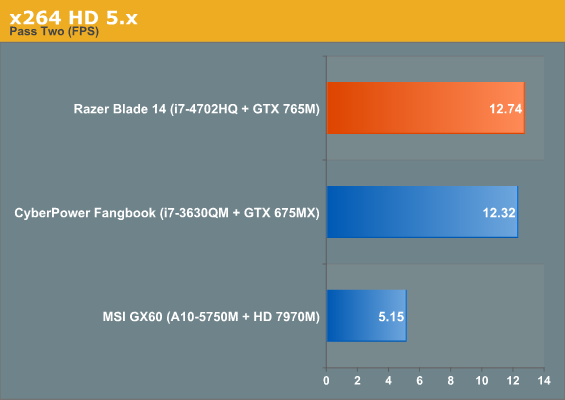 Just how fast is the Blade 14? Fast enough. The i7-4702HQ is able to meet the last generation i7-3630QM's performance without much issue, and ensures that CPU bottlenecks won't be much of an issue during gaming sessions.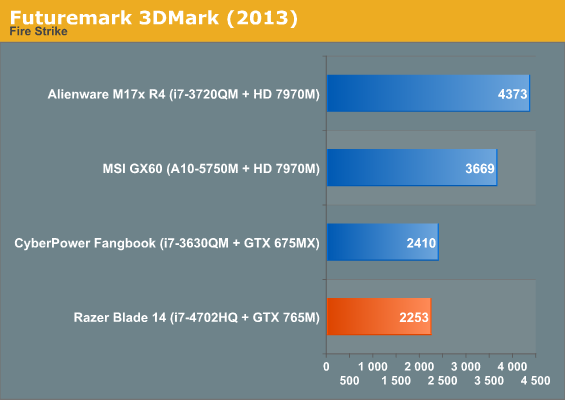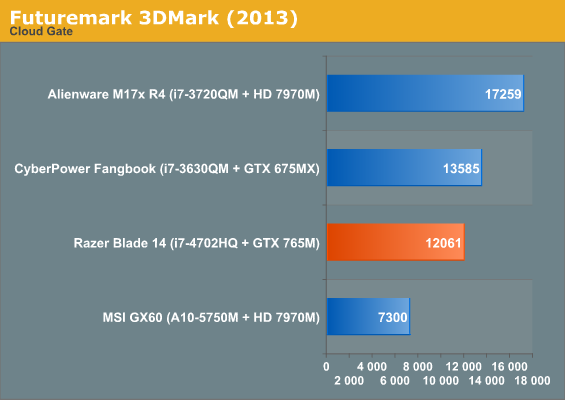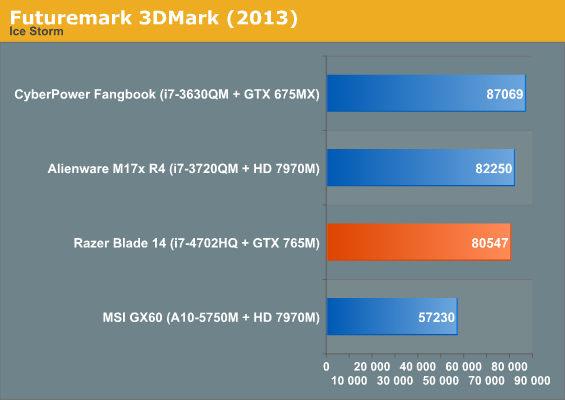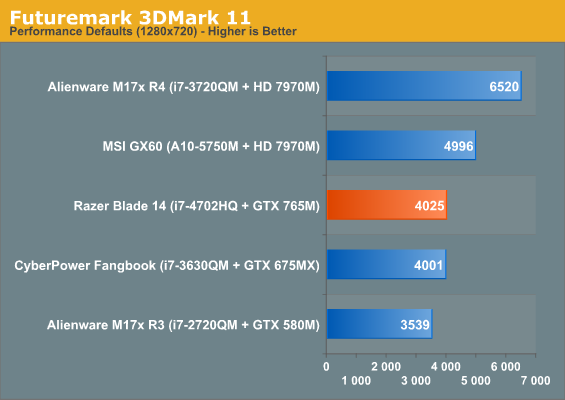 The Razer Blade 14-inch isn't knocking it out of the park in 3DMark, but it doesn't need to. What's impressive is how close it is to the GeForce GTX 675MX; that chip is a full GK106 with 960 CUDA cores and a 256-bit wide memory bus, but the substantially higher clocks on the GTX 765M help make up the difference. What you're going to see as we move forward is that the 765M is actually hampered only by its 128-bit memory bus; shader power is largely present for this chip, and the 1600x900 panel resolution in the Blade 14-inch may actually be the sweet spot for performance.