Thoughts on Moto X
My initial thoughts with the Moto X are that it's a great device, easily one of the best feeling, sized, and shaped devices of this year. The screen is big enough without the device being bulky, and Motorola says that over 70 percent of the front surface of the Moto X is display. I'm still not a fan of AMOLED, but in this case a lot of the features (active display) do need it to be power efficient. The customization options are novel and unique, even if they're limited to AT&T in the USA for the time being. The idea of a wood-backed phone excites me since it means each device will be unique and have different wood grain, and having some way to differentiate one's handset from all the other black squares out there would be awesome. Having the same device available on all the US operators is also a huge win for Motorola, who has been otherwise stuck to endless Verizon exclusives that dramatically limit the reach of its flagships, even if the Moto X isn't a single SKU solution for all the operators (I do not have cellular banding information for each variant). Even now though, we saw the announcement of some Verizon Motorola Droids that basically include the same hardware platform and a number of features from the X.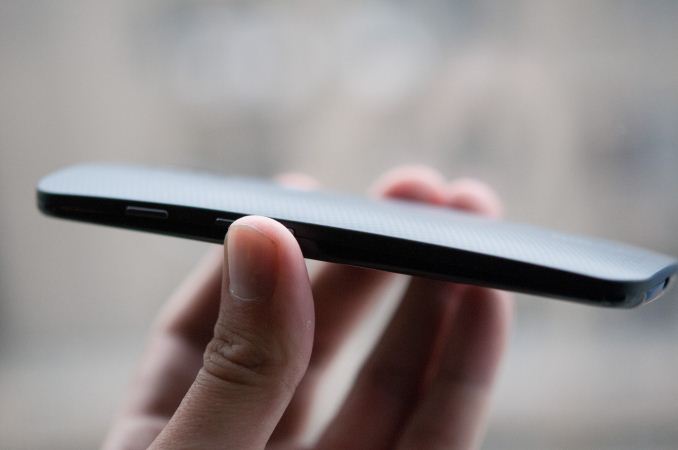 The fruits of Google's interaction with Motorola are a bit more unclear. The Moto X runs a primarily stock UI, but it isn't entirely free of operator interaction – there's operator branding and light preloading, of course nowhere near the level that you'd get on a phone that goes through the normal interaction, but calling this "unadulterated android" still isn't factually correct, and it's definitely not Nexus with all that operator branding. I find myself puzzled as well that the Moto X isn't running Android 4.3. For other OEM partners, I can understand not having the absolute latest version of the platform running because of UI skinning and features, with a stock UI and operating under Google's umbrella, it's just a bit harder for me to explain away, especially given how far along Samsung and HTC allegedly are with 4.3 builds.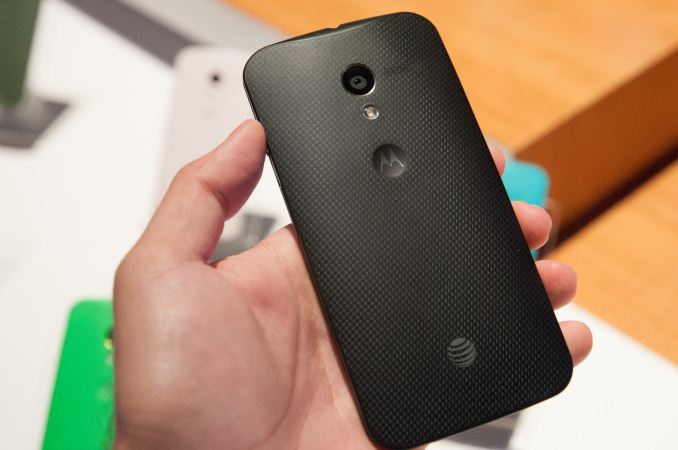 The last bit is pricing. The rumor and buildup led me to believe that Moto X would be priced like the midrange device the silicon inside misgives it for, but at $199 on contract it's priced just like a flagship halo phone with a quad core SoC. I realize specs aren't the be all end all for everyone, but I was hoping the Moto X would be the realization of an Android for the masses movement and platform direction from Google with the price to back it up, which would've been $199 with no contract. I have no doubt we'll see the Moto X move down in cost quickly, and it's premium, it's just surprising to see $199 out of the gate for what is a midrange platform (8960Pro) right now.
I need to spend more time with the Moto X to really pass judgment. I've popped my personal SIM in and will use it as my daily driver for a while and give it the full review treatment.