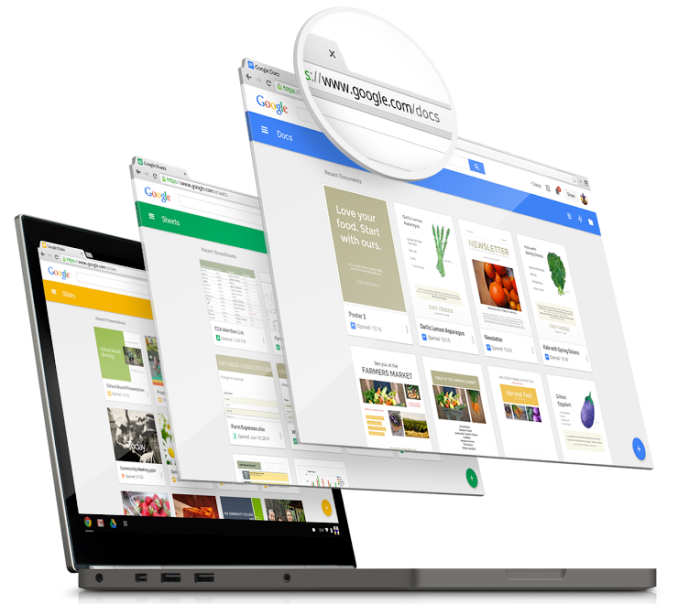 While Google has successfully moved its suite of productivity apps away from Google Drive and into their own Docs, Sheets, and Slides app on mobile, the separation hasn't always felt as clear on the web. The portion of the separate websites for each app that allowed users to view their files was essentially the same interface for Google Drive and they had a feel more similar to a Google Drive extension than separate applications with Google Drive integration. As of today this is no longer the case, as Google is rolling out new home screens for each web application which are similar in look and feel to Google's mobile apps for the same services. Each interface is similar apart from the different color scheme for each application, and below we have the new interface for Google Docs on the web.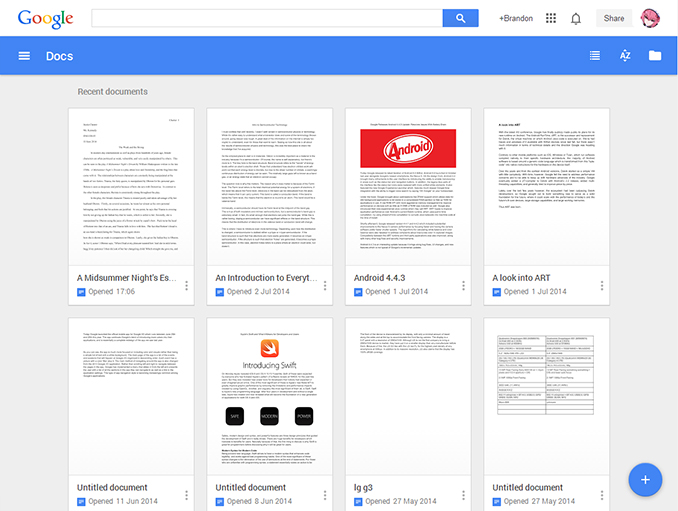 As you can see, it's very similar to the interface on Google's mobile Docs application, particularly when the application is used on a tablet. The top bar features a menu that slides in from the left and gives the user links to navigate to the other productivity apps that Google offers, as well as a link to Google Drive and settings for language and offline editing. On the right side there is a button to change between a list view or a preview view, a button to change the method of file sorting, and a button to upload files to Google Drive for editing. At the bottom there is an ever-present circular button which creates a new document and brings the user to the editing interface. Google Drive receives similar design changes but with appropriate alterations due to its functionality as a storage tool rather than a productivity tool.
This is a particularly important update for Google. It allows for Docs, Sheets, and Slides to be better separated from Google Drive but it also works toward accomplishing something Google focused on at Google IO which is creating an interface that looks the same and works the same across every sort of device. It will be very interesting to see where Google goes from here with making changes to both their mobile and web based applications and trying to keep them visually and functionally the same.
The update is rolling out now, and users will be prompted to switch to the new interface when they visit any of the websites for Google's productivity applications.
Source: Google Drive Google+