Cold Test Results
For the testing of PSUs, we are using high precision electronic loads with a maximum power draw of 2700 Watts, a Rigol DS5042M 40 MHz oscilloscope, an Extech 380803 power analyzer, two high precision UNI-T UT-325 digital thermometers, an Extech HD600 SPL meter, a self-designed hotbox and various other bits and parts. For a thorough explanation of our testing methodology and more details on our equipment, please refer to our How We Test PSUs - 2014 Pipeline post.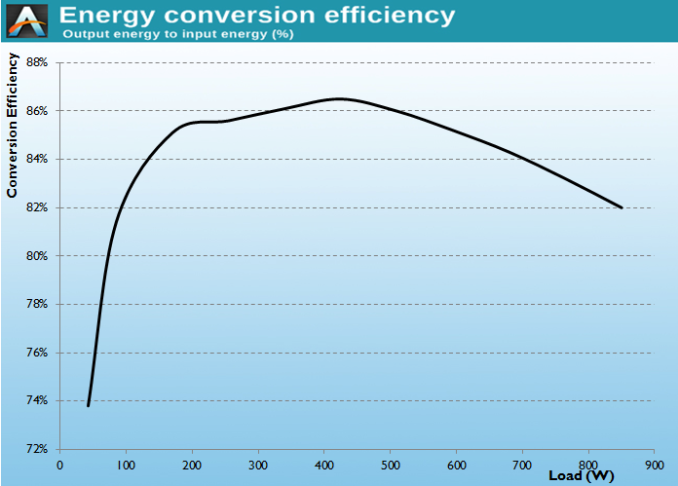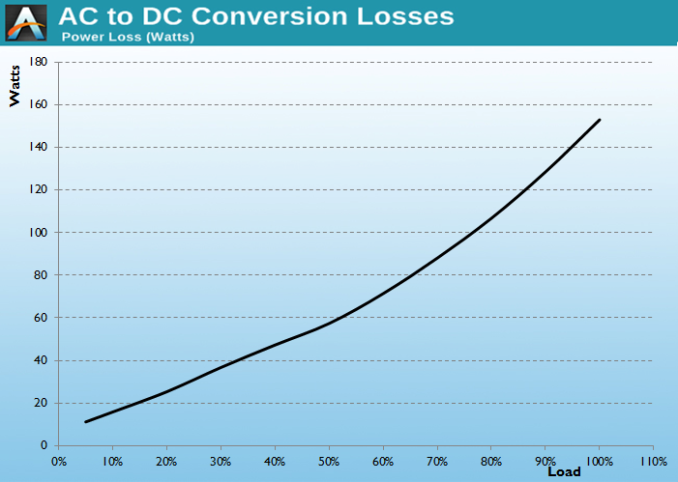 The Rosewill Hive 850W displays very high efficiency levels under low to medium loading. It would very easily receive a better efficiency certification as well if not for the sharp efficiency drop above an output of 500 Watts. It manages an average efficiency within the nominal load range (20% to 100% of the unit's capacity) of 84.9% and a maximum of 86.5% when operating at exactly 50% load. However, the efficiency drops significantly at high loads, dropping all the way down to 82% at 100% load, preventing the platform from reaching higher efficiency certifications.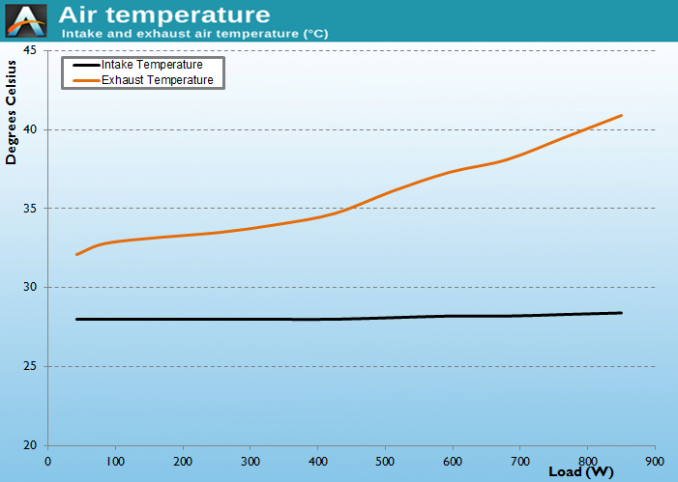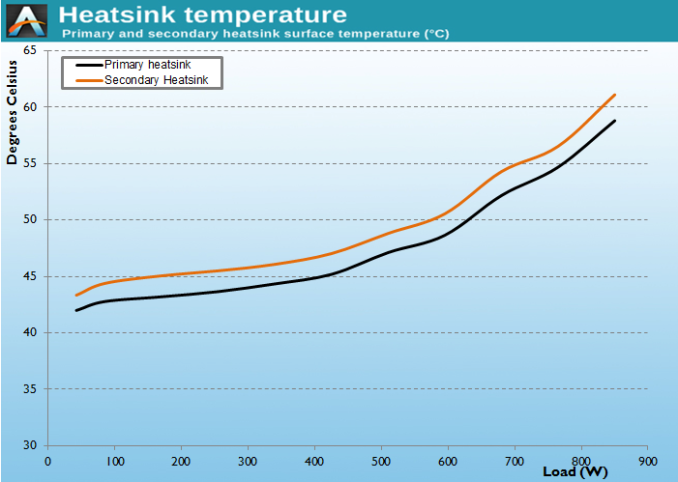 Due to the significant efficiency degradation at higher loads, the Hive 850W PSU displays a highly uneven temperature increase across the load range. It is rather cool and quiet at low to medium loads, with the fan maintaining very comfortable noise levels. However as the load increases, the lower efficiency generates heavy thermal losses and the speed of the fan increases rather abruptly, reaching what I feel are aggravating noise levels if the PSU is operating near its maximum capacity.