Aleutia's fanless industrial PCs have seen deployment in a large number of developing countries as well as other extreme environments, thanks to their rugged nature and low power requirements. We reviewed the Aleutia Relia back in 2012, but, since then, a number of new models have been launched - the Aleutia R50 based on the NUC platform, the Aleutia T1 based on the Intel Atom lineup and the M200 fanless 2U servers with Intel Xeon CPUs.
In an attempt to improve the thermal performance of their fanless computing systems, Aleutia has decided to go in for a novel chassis design along with their latest updates to the R50 and T1 families. The R50 is still based on the NUC platform, but the T1 moves to a nano-ITX design.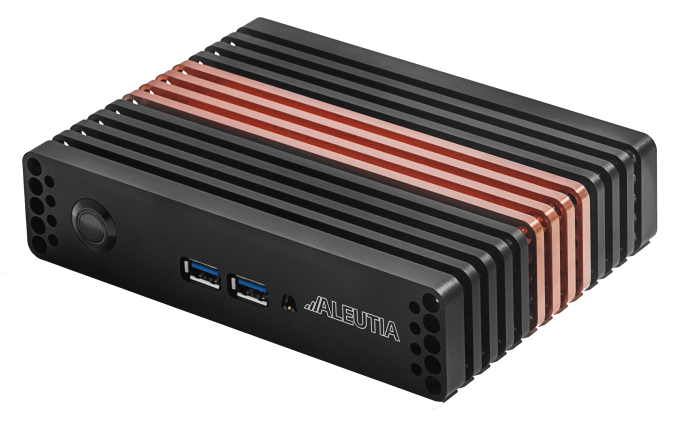 The Aleutia R50 Broadwell NUC
Traditional passively cooled systems involve a copper heatsink on the CPU transferring the heat to a larger chassis (made of steel or aluminum) through copper heat pipes. Copper heat sinks are quite costly (relative to the cost of the system as a whole) as one goes for bigger / heavier ones. Aleutia has re-imagined the chassis by developing a copper heat sink that has the same profile as the chassis itself (made clear in the photograph below).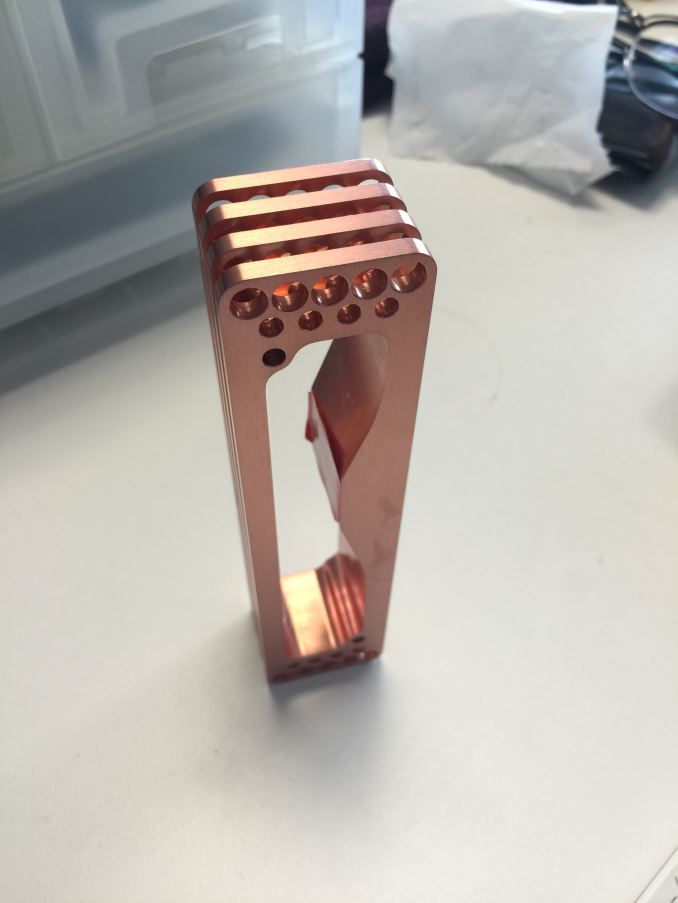 The holes in the heat sink help it get connected to the rest of the chassis. On the whole, this lends to theoretically better thermal performance and also lends a striking look to both the R50 and T1 PCs. In addition, the presence of more copper for heat dissipation purposes has allowed Aleutia to reduce the volume of the R50 by 24% compared to the Haswell version. We are excited to check out the thermal performance of these PCs once they start shipping later this month.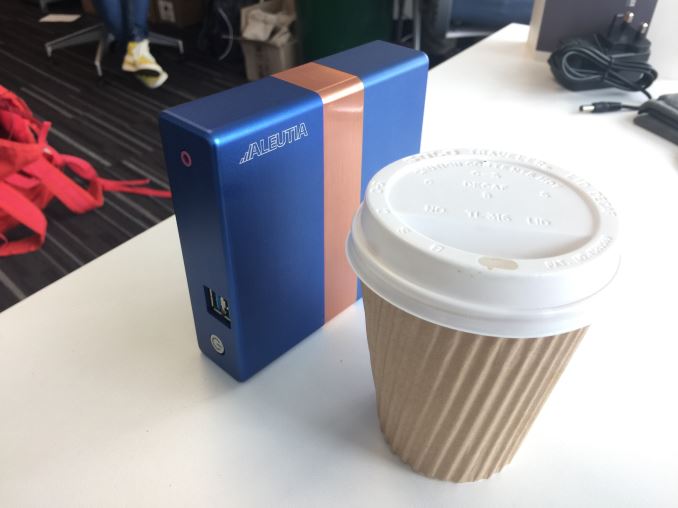 The Aleutia T1 Bay Trail Nettop
In terms of the internal platform itself, the R50 now comes with the Broadwell i3 and i5 (15 W TDP) NUC configurations, while the new T1s will be based on the Bay Trail Celeron J1800 (10 W TDP). The new R50 will come in at £599 for the i3 / 8GB / 128GB configuration - reasonable for industrial PCs, but not the average retail consumer. The T1 will come in around £100 - £200. We should have more information and hands-on time at the Intel Developer Forum later this month.