4nm
Samsung Foundry has made some changes to its plans concerning its 3 nm-class process technologies that use gate-all-around (GAA) transistors, or what Samsung calls its multi-bridge channel field-effect transistors (MBCFETs). Based on new information direct from Samsung, it would appear that its first version of 3nm, 3GAE (3nm gate-all-around early), is coming to high volume manufacturing a year later than expected, but also it seems to have removed this technology from its public roadmap, suggesting it may be for internal use only. Meanwhile, 3GAE's successor 3GAP (3nm gate-all-around plus) node is still in the roadmap, it is on track for volume manufacturing in 2023. 3GAE on Track for 2022, Maybe Just Not for Everyone At its recent 2021 IP & ASIC Design Ecosystem Conference in China, Samsung...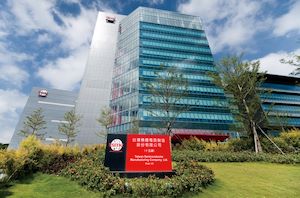 For TSMC, being the world's largest foundry with nearly 500 customers has its peculiarities. On the one hand, the company can serve almost any client with almost any requirements...
73
by Anton Shilov on 4/26/2021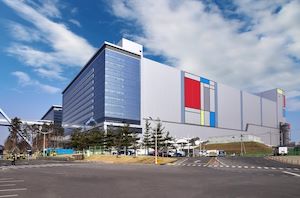 Samsung Foundry has started mass production of chips using its 6LPP and 7LPP manufacturing processes at its new V1 fab. The new facility employs one of the industry's first...
29
by Anton Shilov on 2/20/2020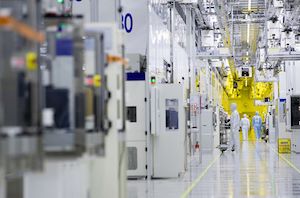 Samsung Foundry formally started to produce chips using its 7LPP (7 nm low power plus) fabrication process last October and has not slowdown development of its manufacturing technologies since...
42
by Anton Shilov on 7/31/2019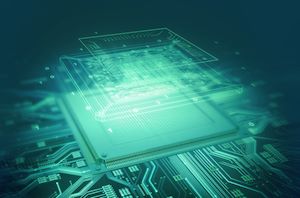 Synopsys has announced an acceleration of development on its yield learning platform designed to speed up ramp up of chips made using Samsung Foundry's 7LPP (7 nm low power...
16
by Anton Shilov on 7/4/2019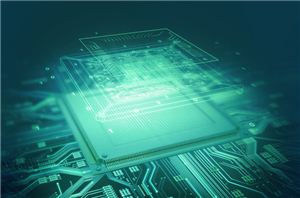 Samsung recently hosted its Samsung Foundry Forum 2018 in Japan, where it made several significant foundry announcements. Besides reiterating plans to start high-volume manufacturing (HVM) using extreme ultraviolet lithography...
29
by Anton Shilov on 9/6/2018