Cooper Lake
We've known about Intel's Cooper Lake platform for a number of quarters. What was initially planned, as far as we understand, as a custom silicon variant of Cascade Lake for its high-profile customers, it was subsequently productized and aimed to be inserted into a delay in Intel's roadmap caused by the development of 10nm for Xeon. Set to be a full range update to the product stack, in the last quarter, Intel declared that its Cooper Lake platform would end up solely in the hands of its priority customers, only as a quad-socket or higher platform. Today, Intel launches Cooper Lake, and confirms that Ice Lake is set to come out later this year, aimed at the 1P/2P markets.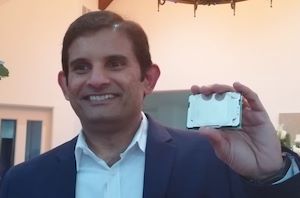 Following an exclusive report from SemiAccurate, and confirmed by Intel through ServeTheHome, the news on the wire is that Intel is set to can wide-spread general availability to its...
38
by Dr. Ian Cutress on 3/17/2020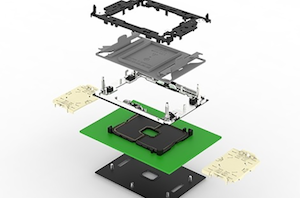 TE Connectivity, a maker of various connectivity solutions, has introduced its newly-developed LGA4189 sockets for Intel's next-generation Xeon Scalable processors supporting PCIe Gen 4. The products have been validated...
31
by Anton Shilov on 9/2/2019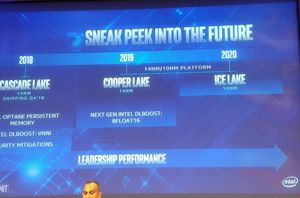 Today Intel is announcing some of its plans for its future Xeon Scalable platform. The company has already announced that after the Cascade Lake series of processors launched this...
50
by Dr. Ian Cutress on 8/6/2019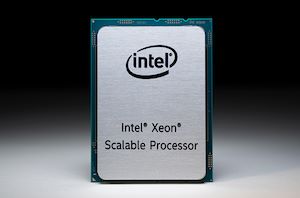 Intel recently released a new version of its document for software developers revealing some additional details about its upcoming Xeon Scalable 'Cooper Lake-SP' processors. As it appears, the new...
19
by Anton Shilov on 4/5/2019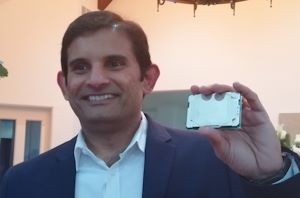 In a publicly available document, found by an eagle-eyed user on Twitter, Cisco has revealed some details about the future Whitley Platform and Barlow Pass: the set of technologies...
21
by Ian Cutress on 2/5/2019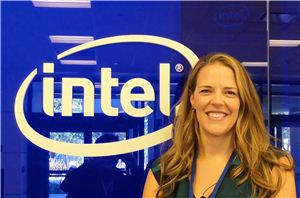 As part of Intel's Datacenter summit, we were given an opportunity to sit down with Lisa Spelman, VP of Intel's Data Center Group and General Manager of Xeon Products...
41
by Dr. Ian Cutress on 8/15/2018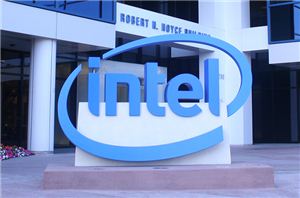 At its Data-Centric Innovation Summit in Santa Clara today, Intel unveiled its official Xeon roadmap for 2018 – 2019. As expected, the company confirmed its upcoming Cascade Lake, Cooper...
55
by Ian Cutress & Anton Shilov on 8/8/2018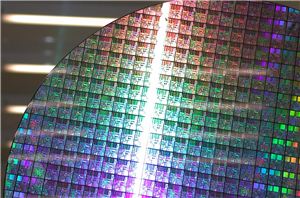 Earlier this year Intel confirmed that it would delay mass production of 10nm CPUs to 2019 due to issues with yields, but did not elaborate on when in 2019...
50
by Anton Shilov on 7/26/2018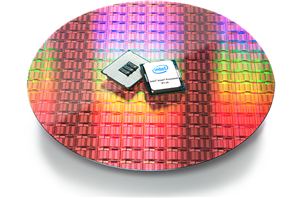 Recently a Chinese university has published a collection of slide-decks from various companies covering a server/HPC event. Among the slides, Intel had a seemingly longer comprehensive presentation describing Intel's...
19
by Anton Shilov on 7/25/2018