EUV
Capping off a busy week for fab-related news, South Korea authorities this week gave SK Hynix a green light to build a new, 120 trillion won ($106.35 billion) fab complex. The fab cluster will be primarily used to build DRAM for PCs, mobile devices, and servers, using process technologies that rely on extreme ultraviolet lithography (EUV). The first fab in the complex will go online in 2025. The new cluster will house four huge semiconductor fabrication plants, which will be located on a 4.15 million square-meter site, reports The Korea Herald. The four fabs will have a planned capacity of around 800,000 wafer starts per month (WSPM), which will make the site one of the world's biggest semiconductor production hubs. Keeping in mind that we...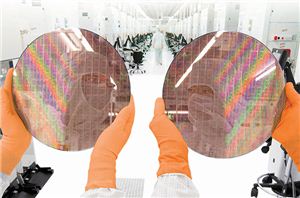 GlobalFoundries has announced plans to expand manufacturing capacities for its leading edge and mainstream production technologies in the U.S., Germany and Singapore. After the upgrades of the fabs are...
49
by Anton Shilov on 2/11/2017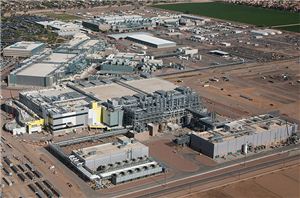 Intel this week announced plans to bring its Fab 42 online to produce semiconductors using a 7 nm fabrication process. It will take three to four years, and the...
24
by Anton Shilov on 2/9/2017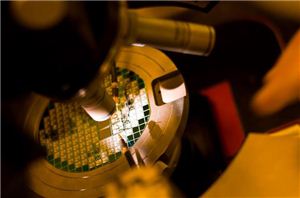 GlobalFoundries recently announced the first details about its next generation 7 nm manufacturing technology, which is being developed in-house, and revealed plans to start production of chips using the...
76
by Anton Shilov on 10/3/2016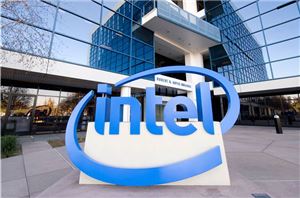 As reported at The Motley Fool, Intel's latest 10-K / annual report filing would seem to suggest that the 'Tick-Tock' strategy of introducing a new lithographic process note in...
98
by Ian Cutress on 3/22/2016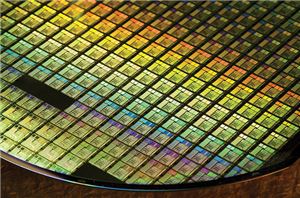 At the recent annual SPIE Advanced Lithography conference, Intel, TSMC and other leading semiconductor companies said that significant strides have been made in extreme ultraviolet lithography (EUVL) over the...
38
by Anton Shilov on 3/10/2016