EUV
In the past week, TSMC ran its 2021 Technology Symposium, covering its latest developments in process node technology designed to improve the performance, costs, and capabilities for its customers. In this event, TSMC discussed its increasing use of Extreme Ultra Violet (EUV) lithography for manufacturing, enabling it to scale down to its 3nm process node, well beyond that of its competitors. TSMC also addressed the current issues surrounding demand for semiconductors, along with announcing that it is building new facilities for advanced packaging production. Joining CEO Dr. CC Wei as part of the keynote presentation was AMD's CEO Dr. Lisa Su, Qualcomm's President (and soon to be CEO) Cristiano Amon, and Ambiq's Founder and CTO Scott Hanson. As part of the proceedings, TSMC offered AnandTech...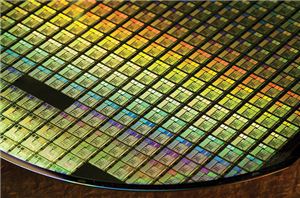 Samsung and TSMC have made several important announcements about the present and future of their semiconductor manufacturing technologies in March. Samsung revealed that it had shipped over 70 thousand...
89
by Anton Shilov on 5/5/2017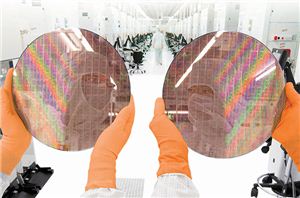 GlobalFoundries has announced plans to expand manufacturing capacities for its leading edge and mainstream production technologies in the U.S., Germany and Singapore. After the upgrades of the fabs are...
49
by Anton Shilov on 2/11/2017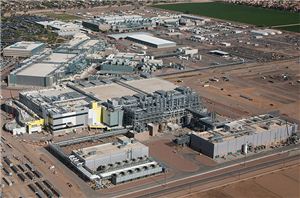 Intel this week announced plans to bring its Fab 42 online to produce semiconductors using a 7 nm fabrication process. It will take three to four years, and the...
24
by Anton Shilov on 2/9/2017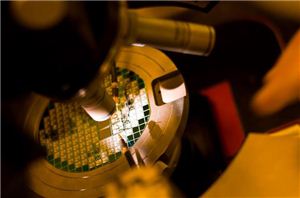 GlobalFoundries recently announced the first details about its next generation 7 nm manufacturing technology, which is being developed in-house, and revealed plans to start production of chips using the...
76
by Anton Shilov on 10/3/2016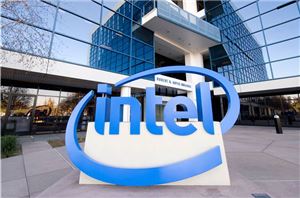 As reported at The Motley Fool, Intel's latest 10-K / annual report filing would seem to suggest that the 'Tick-Tock' strategy of introducing a new lithographic process note in...
98
by Ian Cutress on 3/22/2016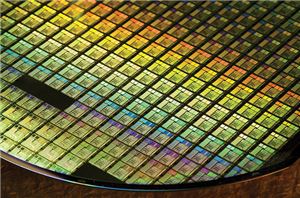 At the recent annual SPIE Advanced Lithography conference, Intel, TSMC and other leading semiconductor companies said that significant strides have been made in extreme ultraviolet lithography (EUVL) over the...
38
by Anton Shilov on 3/10/2016