Radeon Instinct
With both GDC and GTC going on this week, this is a big time for GPUs of all sorts. And today, AMD wants to get in on the game as well, with the release of the PCIe version of their MI200 accelerator family, the MI210. First unveiled alongside the MI250 and MI250X back in November, when AMD initially launched the Instinct MI200 family, the MI210 is the third and final member of AMD's latest generation of GPU-based accelerators. Bringing the CDNA 2 architecture into a PCIe card, the MI210 is being aimed at customers who are after the MI200 family's HPC and machine learning performance, but need it in a standardized form factor for mainstream servers. Overall, the MI200 is being launched widely today as...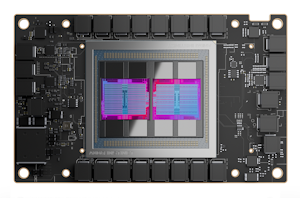 AMD today is formally unveiling their AMD Instinct MI200 family of server accelerators. Based on AMD's new CDNA 2 architecture, the MI200 family is the capstone AMD's server GPU...
61
by Ryan Smith on 11/8/2021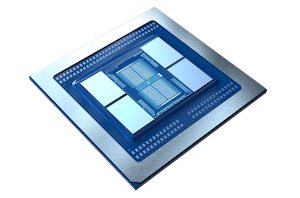 One element to the recent pandemic has been the number of organizations banding together to unite for specific research into SARS-CoV-2 and COVID-19. We are in an era now...
20
by Dr. Ian Cutress on 4/16/2020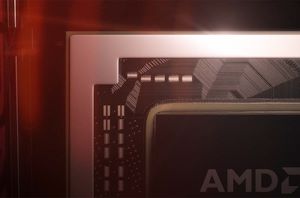 AMD's 2nd Generation EPYC processors have gained a strong recognition among cloud computing companies, and today numerous instances are powered by AMD's latest server CPUs. By contrast, however, the...
19
by Anton Shilov on 3/18/2020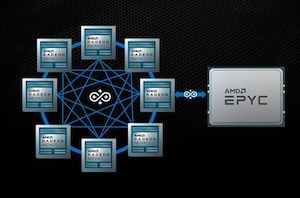 Another element to AMD's Financial Analyst Day 2020 was the disclosure of how the company intends to evolve its interconnect strategy with its Infinity Fabric (IF). The plan over...
18
by Dr. Ian Cutress on 3/5/2020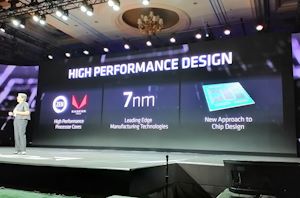 Today AMD is announcing some realignment of its executive team along with some promotions. The idea behind the changes boils down to AMD wanting to focus its efforts on...
85
by Ian Cutress on 1/25/2019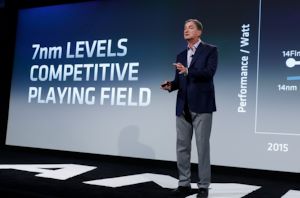 At AMD's Next Horizon event this week, the company disclosed for the first time the layout of its next generation EPYC processor, the new Vega Radeon Instinct datacenter compute...
59
by Ian Cutress on 11/12/2018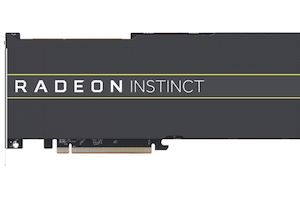 As part of this morning's Next Horizon event, AMD formally announced the first two accelerator cards based on the company's previously revealed 7nm Vega GPU. Dubbed the Radeon Instinct...
26
by Ryan Smith on 11/6/2018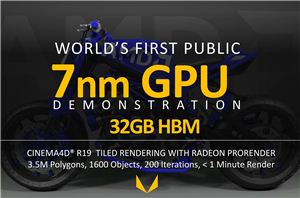 In a fairly unexpected move, AMD formally demonstrated at Computex its previously-roadmapped 7nm-built Vega GPU. As per AMD's roadmaps on the subject, the chip will be used for AMD's...
29
by Anton Shilov on 6/6/2018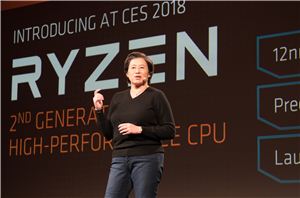 In what is becoming an annual tradition, during AMD's Tech Day here at CES we were given the opportunity to spend some time with Dr. Lisa Su, AMD's CEO...
65
by Ian Cutress on 1/24/2018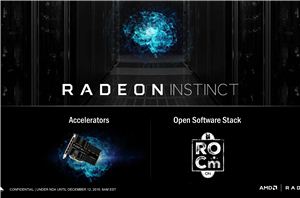 With the launch of their Polaris family of GPUs earlier this year, much of AMD's public focus in this space has been on the consumer side of matters. However...
39
by Ryan Smith on 12/12/2016