Radeon RX 500
This evening – or rather this morning in China – AMD is rolling out a new mid-to-entry level Radeon RX video card. Dubbed the Radeon RX 560 XT, the new part is a lower-tier Polaris 10-based card that's designed to fill the gap between the RX 560 and the RX 570 in the Chinese market. This new SKU will only be sold in China – don't expect to see it come to North America – with AMD's close partner Sapphire being the sole vender of the card. By the numbers, the Radeon RX 560 XT is a relatively straightforward cutting down of the Radeon RX 570, itself a cut-down Polaris 10 SKU. Relative to the 570, the 560 XT drops another 4 CUs, bringing it...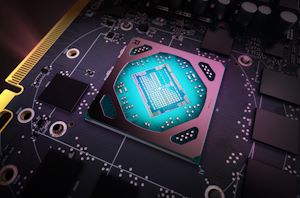 When AMD launched the Polaris-based Radeon RX 480 in June 2016, the focus was firmly on the mainstream market, looking to offer superior value over raw performance. At the...
138
by Nate Oh on 11/15/2018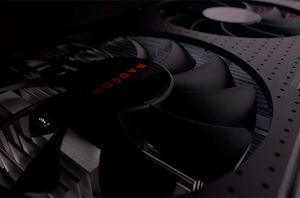 AMD has quietly launched a Radeon RX 580 GPU with a reduced number of stream processors. The new product is called the Radeon RX 580 2048SP and, as the...
38
by Anton Shilov on 10/15/2018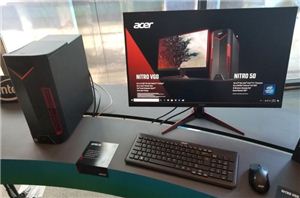 This week Acer has also announced their new Nitro 50 Series gaming desktop PCs, further expanding its Nitro product family. Acer says that they created the Nitro 50 Series...
12
by Joe Shields on 5/24/2018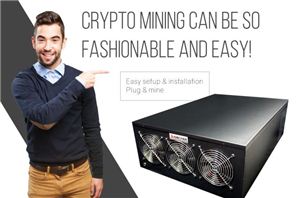 Biostar has this week released new iMiner systems specifically designed for crypto coin mining. The systems are stuffed with AMD RX 500-series video cards in a "space black" server-like...
36
by Joe Shields on 5/17/2018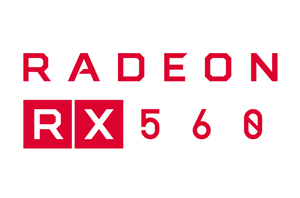 Spotted yesterday by Heise.de, AMD has silently lowered the specifications of the Radeon RX 560 to encompass parts with 14 CUs (896 Stream Processors), allowing them to be sold...
38
by Nate Oh on 12/5/2017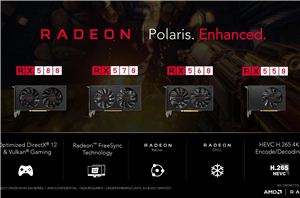 This morning AMD is taking the wraps off of their next line of video cards, the Radeon RX 500 series. Like past video card lineup refreshes, the RX 500...
54
by Ryan Smith on 4/18/2017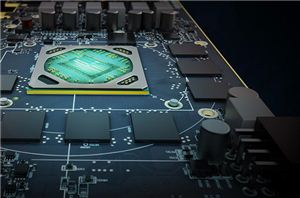 Launching today is AMD's new Radeon RX 500 series. As we're covering in our companion launch article, the RX 500 series is a refresh of Polaris, bringing about newer...
130
by Ryan Smith on 4/18/2017