RDNA3
Back at CES 2023, AMD announced a wave of upcoming Ryzen Mobile SKUs based on its Zen 4 silicon to launch in Q1 2023. Despite experiencing several delays in shipping its latest Ryzen Mobile 7040 silicon to partners and vendors, AMD has finally announced its line-up designed for thin and light notebooks, the Ryzen 7040U series. Featuring Zen 4 cores based on TSMC's 4 nm process node, the AMD Ryzen 7040U series for mobile also includes AMD's latest RDNA 3 graphics in the way of its Radeon 700M integrated graphics processor, with a varied TDP of between 15 and 30 W making these suitable for every day and run of the mill ultra-thin and light notebooks, while offering Zen 4 efficiency without looking to...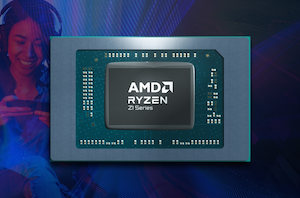 AMD has announced the Ryzen Z1 series of high-performance processors for handheld PC gaming consoles. The latest Ryzen Z1 chips wield Zen 4 cores and RDNA 3 graphics, a...
20
by Zhiye Liu on 4/26/2023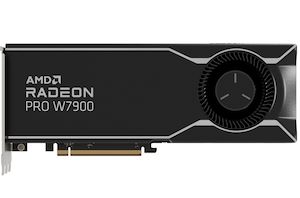 With their initial consumer desktop and mobile RDNA 3 graphics products now out the door, AMD today is turning their attention to the professional visualization market. The more lucrative...
30
by Ryan Smith on 4/13/2023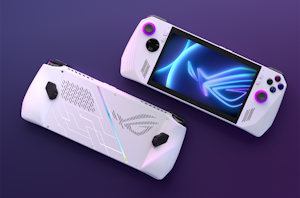 Asus has begun teasing its own portable game console, the ROG Ally, which the company is positioning as a high-end offering for the handheld PC gaming market. With its...
18
by Anton Shilov on 4/5/2023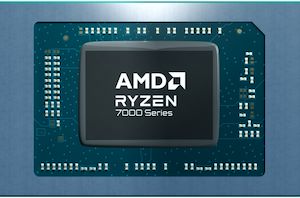 This year's CES has turned out to be a laptop-centric event in the PC space, and no farther do you have to look for proof of that than AMD's...
46
by Ryan Smith on 1/4/2023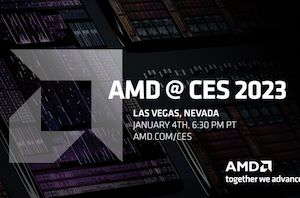 CES keynote season continues this week with the second major PC-centric keynote of the event, being held by AMD. Helmed as always by CEO Dr. Lisa Su, AMD is...
7
by Ryan Smith on 1/4/2023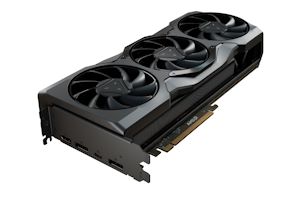 With AMD's first-wave of Zen 4 CPUs now in the books with the Ryzen 7000 series, the consumer arm of AMD is now shifting its attention over to its...
197
by Ryan Smith on 11/3/2022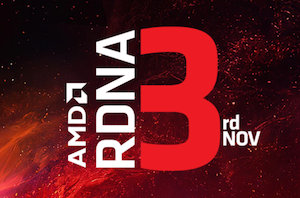 Following hot on the heels of AMD's major CPU launch of the year – the Zen 4 architecture and Ryzen 7000 family – today AMD will be giving their...
16
by Ryan Smith & Gavin Bonshor on 11/3/2022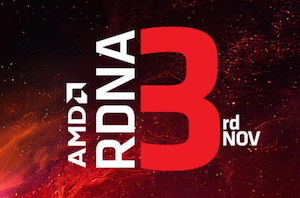 Following on the heels of AMD's CPU-centric event back in August, AMD today has sent out a press release announcing that they will be holding a similar event in...
18
by Ryan Smith on 10/20/2022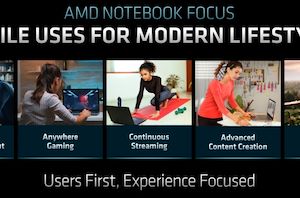 As we've come to expect during AMD's Financial Analyst Day (FAD), we usually get small announcements about big things coming in the future. This includes updated product roadmaps for...
23
by Gavin Bonshor on 6/9/2022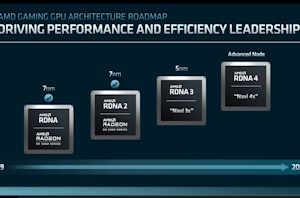 Among the slew of announcements from AMD today around their 2022 Financial Analyst Day, the company offering an update to their client GPU (RDNA) roadmap. Like the company's Zen...
21
by Ryan Smith on 6/9/2022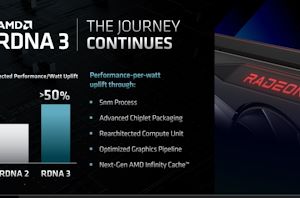 Continuing our coverage of AMD's 2022 Financial Analyst day, we have the matter of AMD's forthcoming RDNA 3 GPU architecture and the Navi 3X GPUs that will be built...
11
by Ryan Smith on 6/9/2022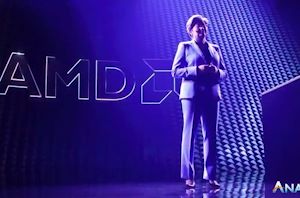 Following the keynote press conference, AMD invited a number of key press partners for some Q&A time with Dr. Lisa Su. On the table, we were told, was any...
72
by Dr. Ian Cutress on 1/12/2021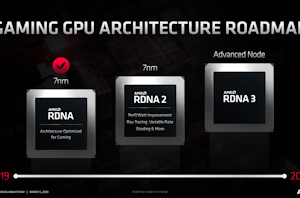 As has become something of a tradition for AMD, this year's Financial Analyst Day included a high level update to the company's GPU roadmap. The last roadmap we saw...
5
by Ryan Smith on 3/5/2020