Ryzen 5
With AMD now several months post release of their current AM5 platform, I figured that the sun was setting on AMD's previous-generation AM4 platform. But, it would seem, AM4 is going to get one last hurrah, as AMD is preparing to release a new chip for the platform: a V-cache equipped, hex-core Ryzen 5 5600X. And while the chip itself is notable in a couple of ways, what's likely going to end up better remembered is the unusual launch of the chip, with it being released as a limited volume Micro Center exclusive on July 7th.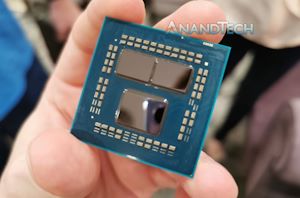 Announced a couple of weeks ago, the new AMD Ryzen 3000XT models with increased clock frequencies should be available today in primary markets. These new processors offer slightly higher...
111
by Dr. Ian Cutress on 7/7/2020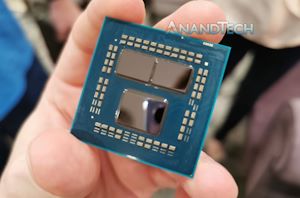 One of the more frequent rumors in recent weeks has been that AMD would have some new Ryzen 3000 processors to launch. Today AMD is announcing three new processors...
80
by Dr. Ian Cutress on 6/16/2020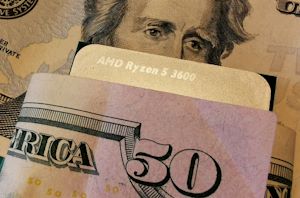 Every so often there comes a processor that captures the market. It ends up being that right combination of price, cores, frequency, performance, features and compatibility when added to...
114
by Dr. Ian Cutress on 5/18/2020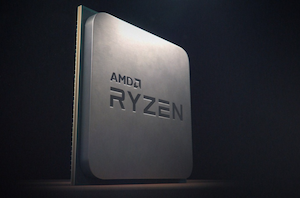 Three partners of AMD this week on their respective websites have begun to list two new yet unannounced Ryzen 5 3000-series processors. The new six-core CPUs — the Ryzen...
19
by Anton Shilov on 9/24/2019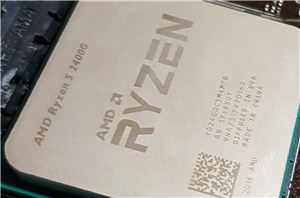 When AMD launched their first generation Ryzen-based APUs with a Zen cores and Vega graphics, both of the new parts entered the market at two very different budget-focused price...
33
by Gavin Bonshor on 6/20/2018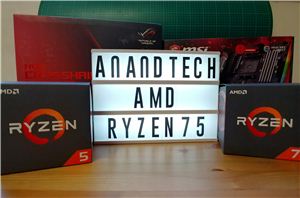 With 2017 finished, and Ryzen being very successful for AMD, the inevitable question was due: what happens next? Early in 2018, the plans were laid bare: a second generation...
546
by Ian Cutress on 4/19/2018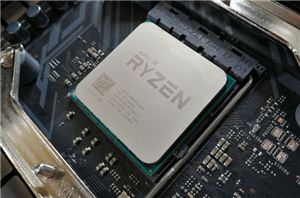 AMD is preparing to release low-power versions of its Ryzen APUs with built-in Radeon Vega graphics. The new Ryzen 3 2200GE and Ryzen 5 2400GE chips will have a...
25
by Anton Shilov on 2/12/2018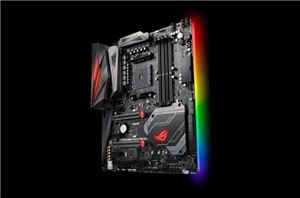 AMD's Ryzen CPUs made a large impact on the market starting around mid-2017 when they were released. When Ryzen based CPUs hit the scene, performance was on generally on...
19
by Joe Shields on 2/12/2018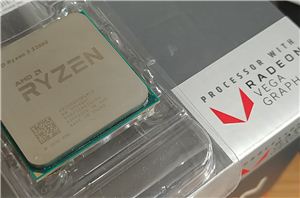 AMD's new launch of APUs hits the apex of the 2017 designs that tend the balance sheet black. After a return to high performance on x86 with the Ryzen...
179
by Ian Cutress on 2/12/2018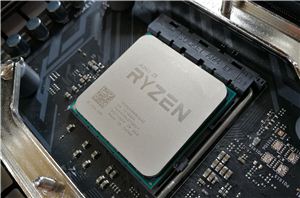 In the mood for some free hardware? Well then you're in luck: our awesome community team has collected a few of AMD's Ryzen CPUs and put together a giveaway...
19
by Ryan Smith on 12/8/2017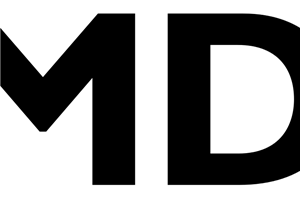 Demonstrating their commitment to keep improving the AM4 platform, AMD has just published a suite of details about their upcoming AGESA 1.0.0.6 firmware. Of particular interest here, the latest...
56
by Patrick MacMillan on 5/26/2017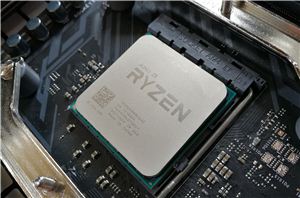 Since the announcement of AMD's mid-range offerings, it was clear that Ryzen 5 is going to have some major advantages over its direct price competition. For $250, the top...
255
by Ian Cutress on 4/11/2017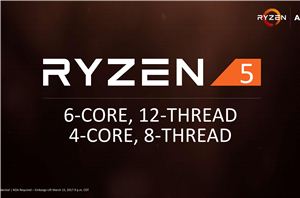 As part of our initial Ryzen 7 review, AMD also teased the presence of two more elements to the Ryzen lineup, specifically Ryzen 5 and Ryzen 3, both aiming...
229
by Ian Cutress on 3/15/2017