Sapphire Rapids
As part of Intel's 2021 Innovation event, the company offered a brief update on the Aurora supercomputer, which Intel is building for Argonne National Laboratory. The first of the US's two under-construction exascale supercomputers, Aurora and its critical processors are finally coming together, allowing Intel to finally narrow its performance projections. As it turns out, the 1-and-change exaFLOPS system is going to be more like a 2 exaFLOPS system – Aurora's performance is coming in high enough that Intel now expects the system to exceed 2 exaFLOPS of double precision compute performance. Planned to be the first of the US's two public exascale systems, the Aurora supercomputer has been through a tumultuous development process. The contract was initially awarded to Intel and Cray back in...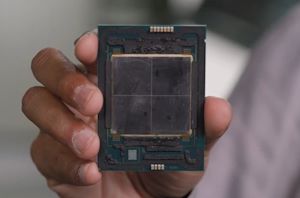 One of the critical deficits Intel has to its competition in its server platform is core count – other companies are enabling more cores by one of two routes...
99
by Dr. Ian Cutress on 8/31/2021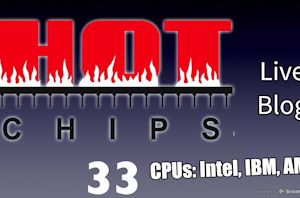 Welcome to Hot Chips! This is the annual conference all about the latest, greatest, and upcoming big silicon that gets us all excited. Stay tuned during Monday and Tuesday...
39
by Dr. Ian Cutress on 8/23/2021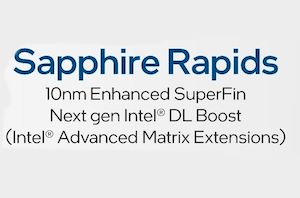 In the news cycle today, Intel is announcing an update to its planned deployment of its next generation Xeon Scalable platform known as Sapphire Rapids. Sapphire Rapids is the...
34
by Dr. Ian Cutress on 6/29/2021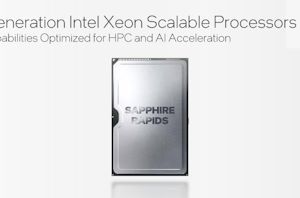 As part of today's International Supercomputing 2021 (ISC) announcements, Intel is showcasing that it will be launching a version of its upcoming Sapphire Rapids (SPR) Xeon Scalable processor with...
150
by Dr. Ian Cutress on 6/28/2021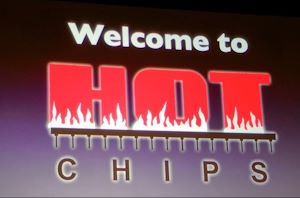 Once a year the promise of super hot potatoes graces the semiconductor world. Hot Chips in 2021 is set to be held virtually for the second successive year, and...
33
by Dr. Ian Cutress on 5/18/2021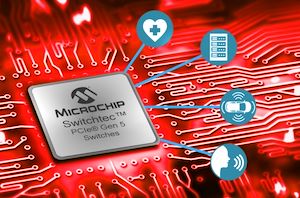 Building on their recent announcement of PCIe 5.0 retimers, Microchip has announced their first PCIe 5.0 switches, as part of their Switchtec PFX product line. On paper these look...
40
by Billy Tallis on 2/3/2021
For our audience that regularly keeps track of Intel's product portfolio, it would be hard to miss that the naming strategy of Intel's process node technologies is a bit...
143
by Dr. Ian Cutress on 9/25/2020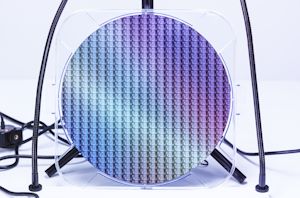 Among several different updates tucked into Intel's Q2'2020 earnings report, the company included a brief update on some of their future products. While the bulk of the company's focus...
64
by Ryan Smith on 7/23/2020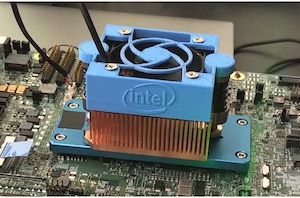 As with any processor vendor, having a detailed list of what the processor does and how to optimize for it is important. Helping programmers also plan for what's coming...
34
by Dr. Ian Cutress on 4/1/2020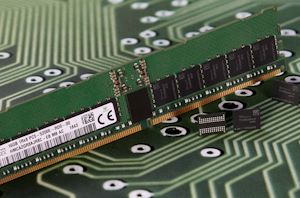 JEDEC still has not published the DDR5 specification officially, yet it looks like DRAM makers and SoC designers are preparing for the DDR5 launch at full steam. Cadence, which...
20
by Anton Shilov on 3/27/2020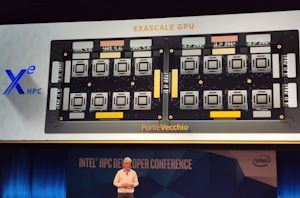 It has been a couple of weeks since Intel formally provided some high-level detail on its new discrete graphics strategy. The reason for the announcements and disclosures centered around...
49
by Dr. Ian Cutress on 12/24/2019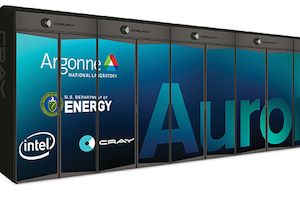 For the last few of years, when discussing high performance computing, it has been tough to avoid hearing the word 'exascale'. Even last month, on 10/18, HPC twitter was...
43
by Dr. Ian Cutress on 11/17/2019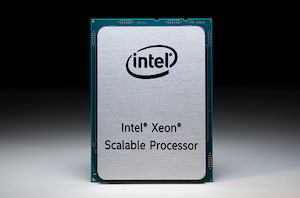 Emerging workloads will require considerably higher performance, and in order to solve upcoming challenges Intel has adjusted its product roadmaps quite significantly. One of the key things that Intel...
29
by Anton Shilov on 5/9/2019