V-Cache
The level of competition in the desktop CPU market has rarely been as intensive as it has been over the last couple of years. When AMD brought its Ryzen processors to market, it forced Intel to reply, and both have consistently battled in multiple areas, including core count, IPC performance, frequency, and ultimate performance. The constant race to improve products, stay ahead of the competition, and meet customers' changing needs has also sent the two companies off of the beaten paths at times, developing even wilder technologies in search of that competitive edge. In the case of AMD, one such development effort has culminated with 3D V-Cache packaging technology, which stacks a layer of L3 cache on top of the existing CCD's L3 cache. Owing...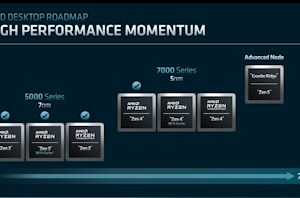 As part of AMD's Financial Analyst Day 2022, it has provided us with a look at the company's desktop client CPU roadmap as we advance towards 2024. As we...
37
by Gavin Bonshor on 6/9/2022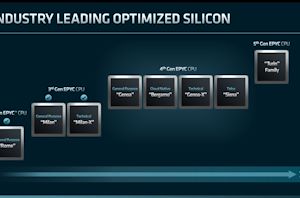 As part of AMD's Financial Analysts Day 2022, AMD has provided updates to its Server CPU roadmap going into 2024. The biggest announcement is that AMD is already planning...
22
by Gavin Bonshor on 6/9/2022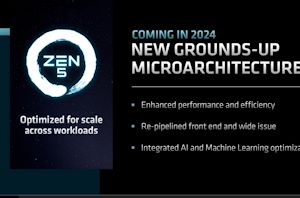 Today is AMD's Financial Analyst Day, the company's semi-annual, analyst-focused gathering. While the primary purpose of the event is for AMD to reach out to investors, analysts, and others...
159
by Ryan Smith on 6/9/2022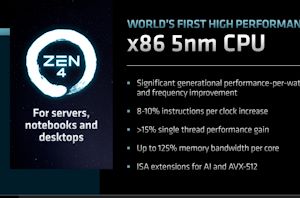 As part of today's AMD's 2022 Financial Analyst Day, the company is offering a short, high-level update on their forthcoming Zen 4 CPU architecture. This information is being divulged...
10
by Ryan Smith on 6/9/2022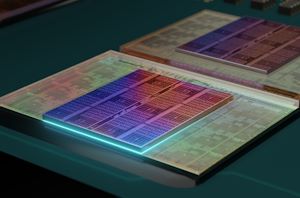 There's been a lot of focus on how both Intel and AMD are planning for the future in packaging their dies to increase overall performance and mitigate higher manufacturing...
58
by Gavin Bonshor on 3/21/2022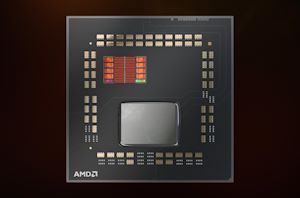 Since the launch of AMD's Zen 3-powered Ryzen 5000 desktop processors in late 2020, the company's retail desktop chip offerings have been rather static. With AMD facing heavy demand...
98
by Ryan Smith & Gavin Bonshor on 3/15/2022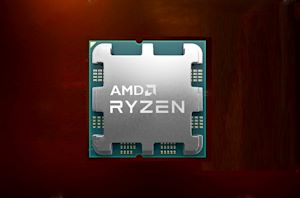 One of the things I look forward to every year is whether the major companies I write about are prepared to showcase their upcoming products in advance – because...
99
by Dr. Ian Cutress on 1/4/2022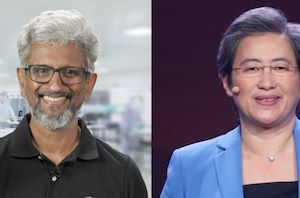 As far as most years ago, 2021 has been an up and down year when it comes to the desktop CPU market. At the beginning of the year, the...
89
by Dr. Ian Cutress on 12/30/2021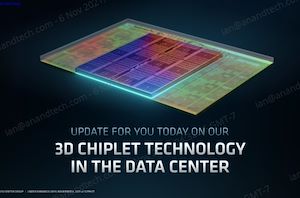 As an industry, we are slowly moving into an era where how we package the small pieces of silicon together is just as important as the silicon itself. New...
24
by Dr. Ian Cutress on 11/8/2021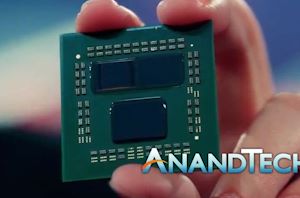 When it was announced that AMD was set to give a presentation at Hot Chips on its newest Zen 3 microarchitecture, I was expecting the usual fare when a...
116
by Dr. Ian Cutress on 9/7/2021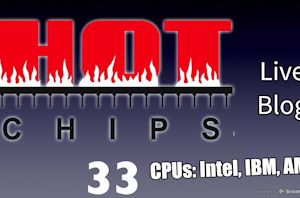 Welcome to Hot Chips! This is the annual conference all about the latest, greatest, and upcoming big silicon that gets us all excited. Stay tuned during Monday and Tuesday...
39
by Dr. Ian Cutress on 8/23/2021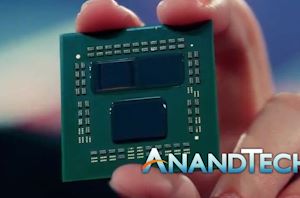 The AMD team surprised us here. What seemed like a very par-for-the-course Computex keynote turned into an incredible demonstration of what AMD is testing in the lab with TSMC's...
93
by Dr. Ian Cutress on 5/31/2021